Directory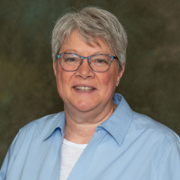 Yvonne Slanger-Grant
Academic Outreach Specialist in the Program in Mathematics Education (PRIME)
C719 Wells Hall, (517) 432-0056
Yvonne Slanger-Grant is an Academic Outreach Specialist. She is the professional development coordinator for and assists with all of the activities of the Connected Mathematics Project (CMP). Yvonne has held various roles in education including middle school mathematics teacher, elementary teacher, instructional coach, professional development consultant, developer and field test teacher of Connected Mathematics, and more. Yvonne has assisted school districts and systemic initiatives in many states with the implementation of standards-based curricula. Yvonne's efforts in education have always focused on enhancing mathematics learning and teaching.

Jack Smith, Emeritus
Emeritus Professor in the Department of Counseling, Educational Psychology and Special Education (CEPSE)
John (Jack) P. Smith is an emeritus professor of educational psychology. His research concerns the nature of people's knowledge and learning of mathematics as evidenced in school and other settings. His other interests include the relation of epistemology to learning, the role of intuitive understanding in learning mathematics and science, the design of advanced technology for learning mathematics, and the nature of teaching mathematics.