Directory

Jack Smith, Emeritus
Emeritus Professor in the Department of Counseling, Educational Psychology and Special Education (CEPSE)
John (Jack) P. Smith is an emeritus professor of educational psychology. His research concerns the nature of people's knowledge and learning of mathematics as evidenced in school and other settings. His other interests include the relation of epistemology to learning, the role of intuitive understanding in learning mathematics and science, the design of advanced technology for learning mathematics, and the nature of teaching mathematics.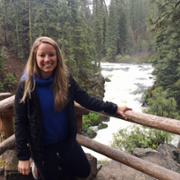 Kristen Vroom
Assistant Professor in Lyman Briggs College and Program in Mathematics Education
Holmes Hall, W-26E
Kristen Vroom is an assistant professor of mathematics education. Her research is in undergraduate mathematics education, focusing on the teaching and learning of mathematical practices such as defining, conjecturing, and proving. Her research aims to transform undergraduate classrooms by developing inquiry-oriented curriculum and instructor support materials that promote student engagement in mathematical practices. One focus of her work has been to support students' fluency with formal mathematical language by engaging them in mathematical practices.