Joanne Philhower
Began: Fall 2011
Research interests: I'm interested in formative assessment practices, such as implementing activities that allow students to work together, teachers' use of questioning to elicit students' mathematics thinking, providing feedback to students, and how teachers make instructional decisions. I would like to learn more about how teachers (pre-service and practicing) view the role of assessment in their classroom and how they use assessment to understand their students' thinking. I am also interested in the student side of learning: how do they view their role in the assessment process, how do they make sense of the mathematics they are learning, and how does their motivation, attitudes, and experiences affect their learning.
Joanne Philhower began her journey in Michigan State University's Program in Mathematics Education (PRIME) in the Fall Semester of 2011. During her time in PRIME, Joanne has developed an interest in many areas of research. Some of Joanne's current research interests include: formative assessment practices, teachers' view of the role of assessment in their own classroom, as well as the students' view of their role in their own learning.
Before joining PRIME, Joanne first attended the University of Evansville, Indiana where she received a Bachelor's of Science Degree in Secondary Education. Joanne then taught high school mathematics at Tri-Central High School in Sharpsville, Indiana for eight years, and then pursued a Master's of Science Degree in Education from Indiana University while still teaching high school full-time for three more years. In addition to her high school teaching, Joanne also held a position as a mathematics instructor for Ivy Tech Community College.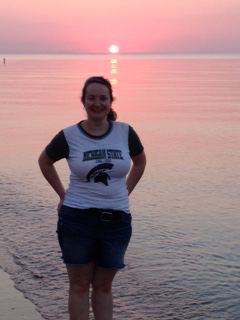 In her quest for higher education, Joanne decided to leave her job as a high school mathematics teacher and attend Michigan State University to pursue a PhD in Mathematics Education. In addition to being a member of the PRIME program, Joanne is involved in multiple extra curricular activities. She is a student member on PRIME's Comprehensive Exams Committee, is a member of the local organizing committee for the PME-NA conference that is being held at MSU in November, has served as a Graduate Facilitator for the International Teaching Assistant Orientation, and is a Group Leader for the "Buddy Program" at MSU.
Joanne has set multiple goals for herself during her time at PRIME, and has been able to check many of them off over the years she has been here. However, she still has many more that she would like to accomplish before leaving PRIME. Joanne's number one goal is to "successfully write, propose, and complete [her] dissertation." Other goals she is hoping to achieve include strengthening her practices in working with pre-service and in-service teachers, and developing stronger research skills to "become more comfortable with writing proposals and papers, [and] conducting research."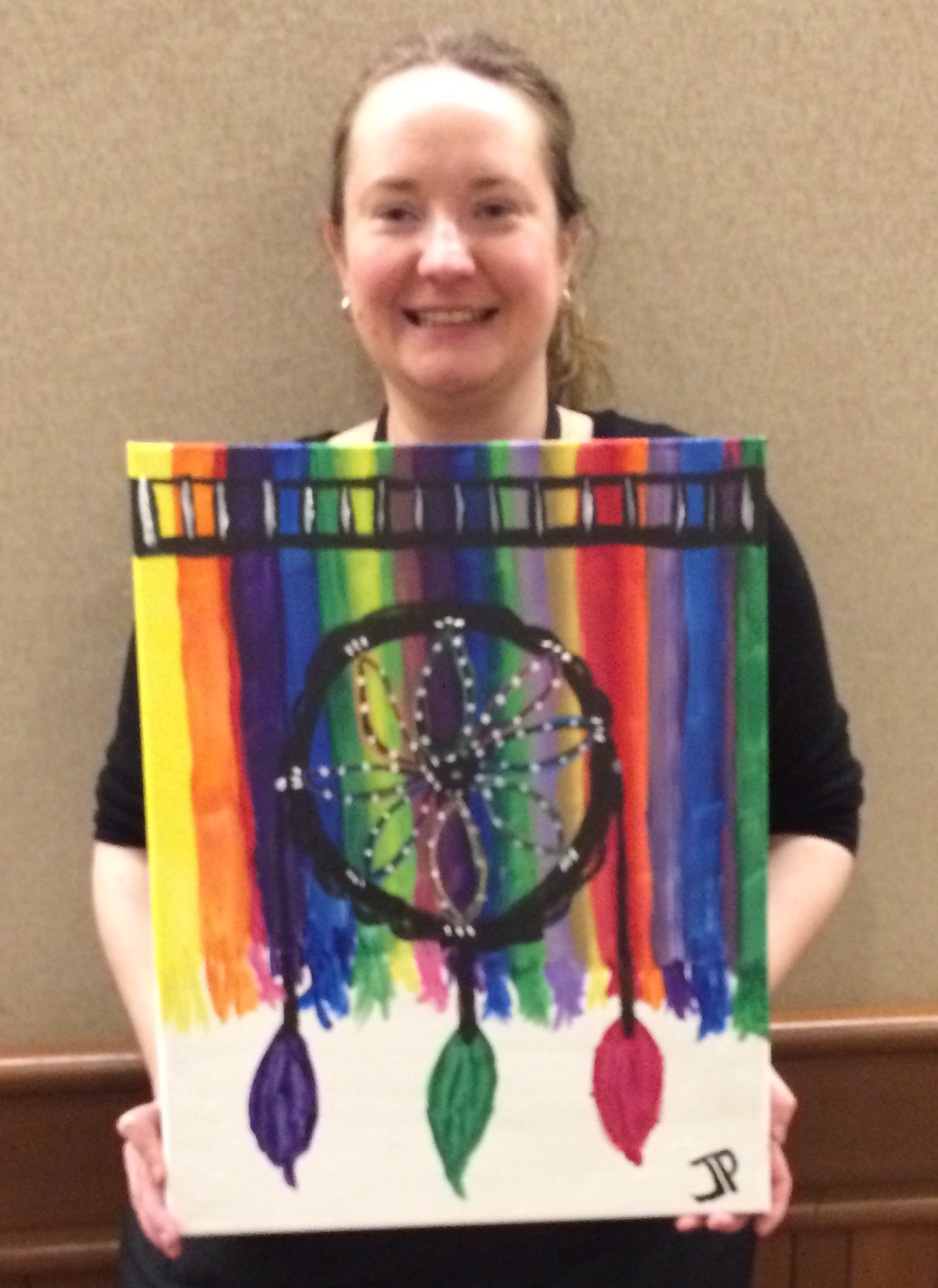 Away from her busy life in the PRIME program, Joanne enjoys a diverse range of hobbies, including reading, board games, archery, watching sports (particularly MSU hockey and football), painting, listening to music, watching movies and television shows, collecting dolphin and snowmen figurines, and traveling. Joanne's love for travel was fueled by a study abroad trip during her undergraduate studies to England where she was able to visit Paris, Switzerland, Ireland, Scotland, and Wales. Her future travel plans include multiple stops in Michigan that she has not had the opportunity to see, such as the Upper Peninsula, Mackinac Island, and Frankenmuth.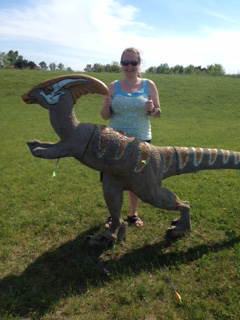 When asked about her future plans beyond the PRIME program, Joanne responded, "I see myself working at a mid-size university teaching courses for pre-service teachers and conducting research related to formative assessment practices."
Written by John J. Thomas, III