Kate Appenzeller-Knowles
Began: Fall 2015
Research interests: I am interested in student and teacher thinking, specifically related to algebraic topics. In addition, I would like to pursue more work in international comparison relating to mathematics education and seeing how it relates to my other interests.
Kate Appenzeller was admitted into the PRIME program in 2015, as a member of the latest graduate student cohort. Although she has had a relatively short career in the PRIME program thus far, it is safe to say Kate has found her niche.
Born in the rural green hills and valleys of Wisconsin just outside of Viroqua, Kate enjoyed her country upbringing. Her free time was often spent fishing with her father on the Mississippi River and helping her mom tend to her flowerbeds. Kate left the beautiful countryside of Wisconsin and moved to La Crosse to attend the University of Wisconsin. It was here that Kate would find her love for mathematics education and graduate with a Bachelor's degree in Mathematics with an education focus.
After graduation, the rolling hills of Wisconsin's countryside were calling Kate back home. Kate accepted a position as a mathematics teacher for Kickapoo Area Schools – in a neighboring town to where she grew up, so she knew many of the teachers and administrators already. Home again, Kate enjoyed teaching students in grades 8 through 12, and spending her free time with her family and friends. Kate taught for six years at Kickapoo Area Schools, but there was a lingering desire to "learn more about mathematics and education" to benefit her students.
Eventually, Kate made the decision that she needed to pursue a graduate degree related to mathematics or education. Kate did not, however, want to get a general master's degree in education. Instead, she wanted the degree to be content specific. The PRIME program at MSU caught Kate's attention since it is a program working with both mathematics and education; but it was the "strong network of faculty and graduate students," and that PRIME admits cohorts that made Kate's decision to join the PRIME program easy. Kate says the cohorts in particular "have been an important support system for my experience and transition in graduate school."
Within her first year in the PRIME program, Kate took the opportunity to join the Math Education Colloquium Series Committee. As a member of this committee, Kate works closely with various faculty members at MSU to organize and schedule the colloquiua and graduate student luncheons, in addition to organizing transportation for the speakers.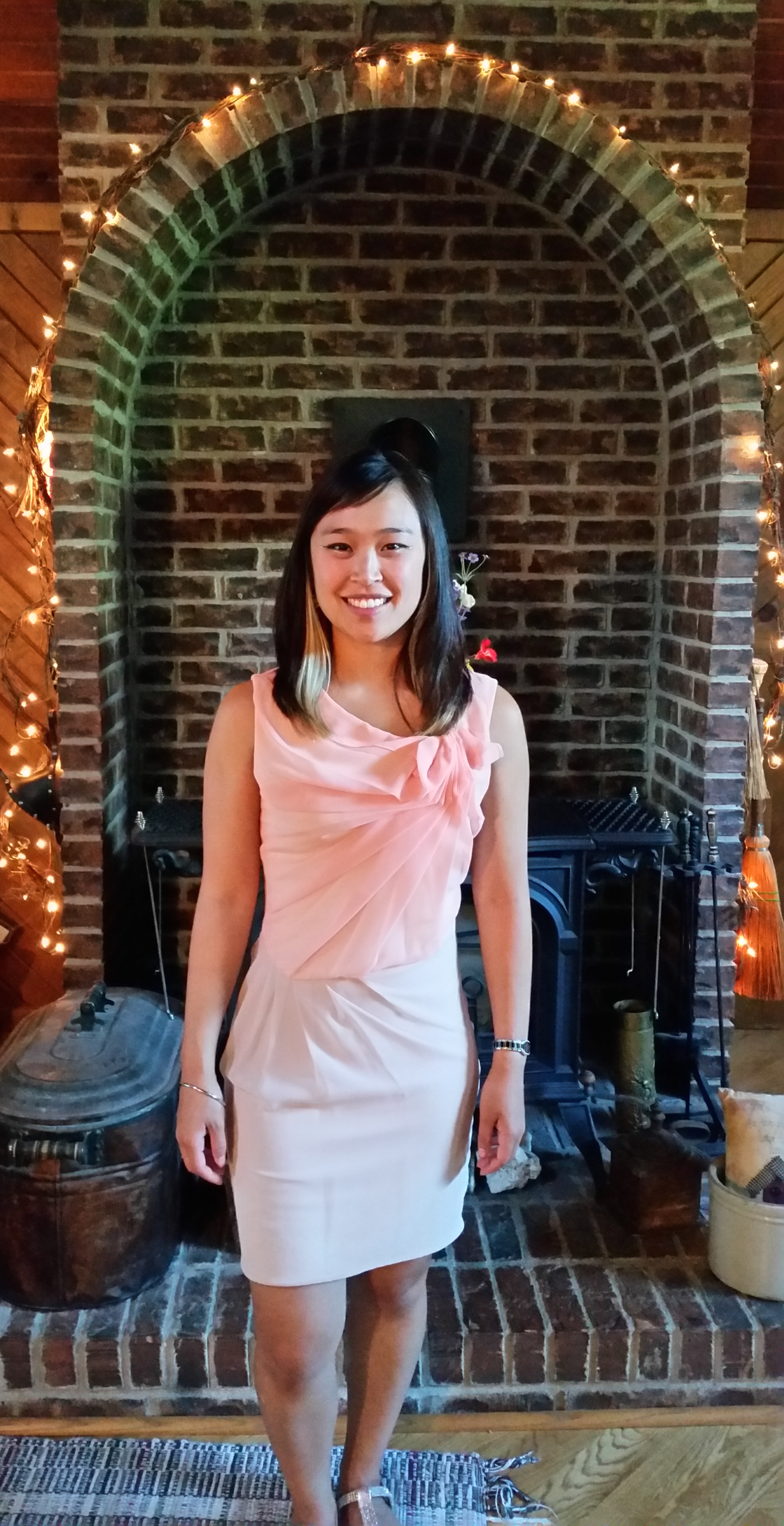 Aside from being on the Math Education Colloquium Series Committee, Kate is working on developing her skills as a researcher. Currently, Kate is interested in "student and teacher thinking, specifically related to algebraic topics," and "would like to pursue more work in international comparison related to mathematics education."
In her free time, Kate loves to travel to new places where she can "experience a new culture and [meet] new people." She also enjoys yoga, biking, hiking, and being active in general. When she gets the chance to go back home, Kate enjoys shopping with her mom and spending time fishing on the Mississippi River with her dad.
Regarding her future graduation from PRIME, Kate says that she is unsure of what she would like to do, but enjoys listening to others "talk about their plans, job talks, and interests so I can first learn what opportunities exist before making a decision." Her one graduation wish is to move somewhere warmer than Wisconsin and Michigan. Although she grew up in the cold climate, Kate does "not appreciate freezing or below freezing temperatures."
Written by John J. Thomas, III