Molade Osibodu
Categories: Graduate Students
Began: Fall 2015
Research interests: I am interested in mathematics curriculum development in developing countries particularly in Africa. I am interested in ways teachers help to co-create these curricula, how it is enacted, the impact curriculum has on discourse and the impact of curricula on fostering social change in these contexts.
Molade Osibodu, a graduate student in the Program in Mathematics Education since Fall 2015, was proudly born and raised in Lagos, Nigeria. Molade lived in Lagos until she was sixteen, when she came to the United States for her college education.
For her undergraduate studies, Molade attended The University of Memphis where she earned a Bachelors of Science Degree in Electrical Engineering and Mathematical Sciences. After her graduation from The University of Memphis, Molade worked as an electrical engineer in Little Rock, AR and subsequently attended the University of Central Arkansas where she earned a Master's Degree in Applied Mathematics.
Utilizing the knowledge gained through her collegiate studies, Molade spent five years as a mathematics instructor at the African Leadership Academy in Johannesburg, South Africa. It was her experience there as a mathematics instructor that ultimately led Molade to pursue a doctorate degree as she has "a deep love for mathematics and [has] never felt comfortable with the role math plays in serving as a gatekeeper for many in society."
Of all the schools offering doctoral degrees in mathematics education, MSU struck a special chord with Molade. Molade says, "I loved the diversity in the math [education] research that is conducted here. But the biggest draw for me was the support I felt…from other faculty and students."
As a student in the PRIME program, Molade has four specific goals for herself before graduation: "develop my skills as a researcher, gain experience as a field observer, teach content and methods courses, [and to] enjoy the experience."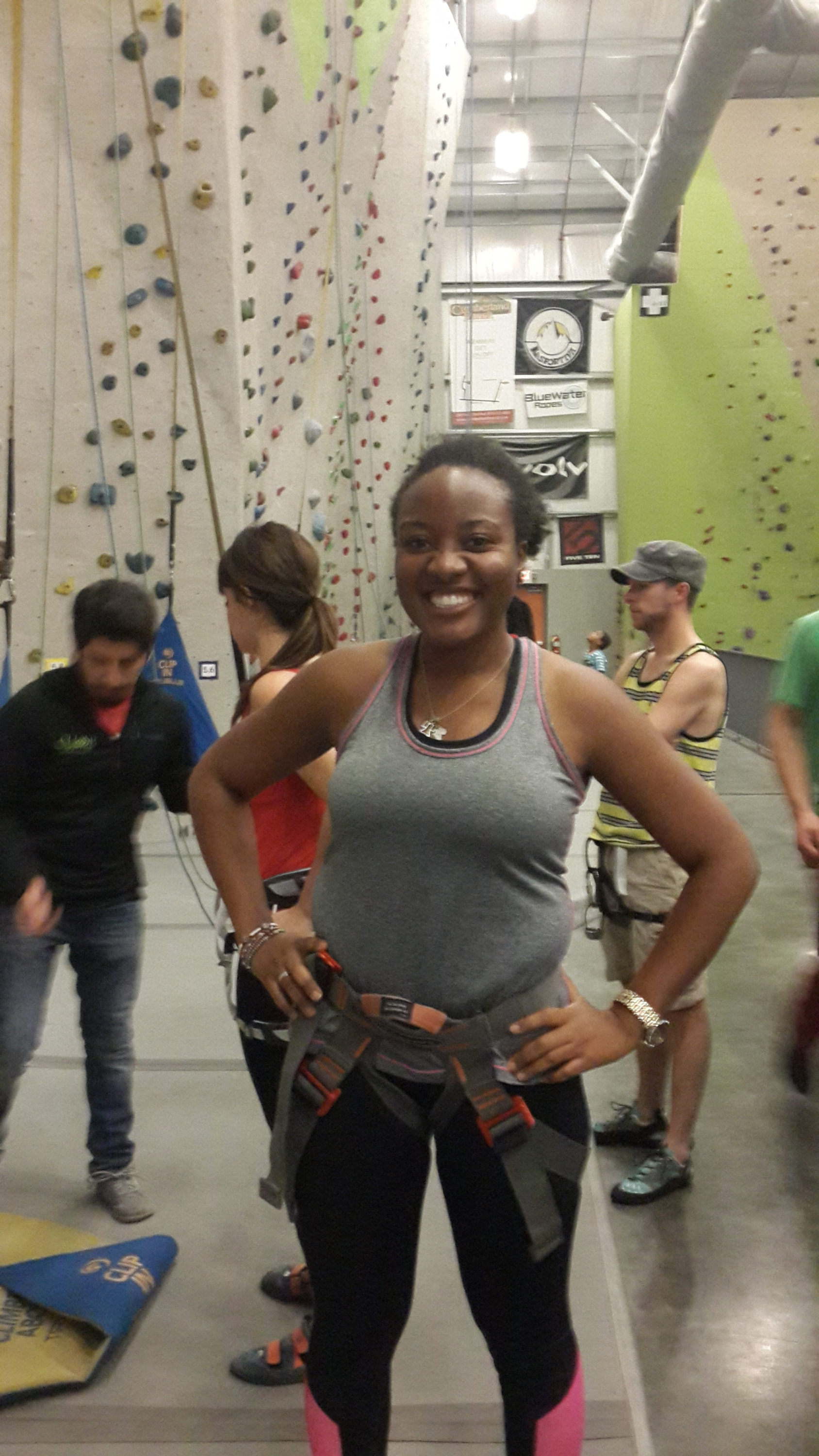 As a researcher, Molade is passionate about the development of mathematics curriculum, particularly in the developing countries in Africa, and how project/experiential-based curriculum impacts social change. More specifically, Molade is "interested in the development of this type of curricula, how it is enacted, the impact curriculum has on teachers' discourse practices, and the impact of curricula in fostering social change in these contexts."
Aside from her primary research, Molade is also involved in the Connected Mathematics Project and the Create for STEM Institute as a research assistant in addition to being the PRIME Full Council Representative on the Council for Graduate Students.
Outside of academia, Molade enjoys spending time with her life group at her church. She also loves watching TV (especially Family Feud and Grey's Anatomy), going to the movies, reading, cooking, and spending time with her friends and family. Just recently, Molade's family was excited to welcome her nephew (born on New Year's Day, 2016) to the family. Molade was particularly excited about her nephew's birth and says that she loves being an aunt to two nieces and her new nephew.
Upon her graduation from PRIME, Molade is considering several options including working at a university, becoming an independent mathematics curricula consultant to African countries, or serving as the Head of a school in Nigeria.
Written by John J. Thomas, III