Rileigh Luczak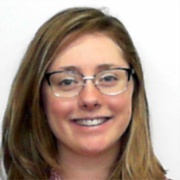 Began: Fall 2018
Research interests: Rileigh's research interests include: student motivation, autonomy, and choices; social-cognitive development in mathematics; equity in the availability of quality math programs outside of the classroom; and the translation of concepts found in non-classroom math experiences to math classrooms and even to other subjects.
Rileigh Luczak began pursuing a Ph.D. in Mathematics Education at Michigan State University in the fall of 2018.
Rileigh grew up in Lincoln Park in Chicago and later moved about 80 blocks south to the Hyde Park neighborhood of Chicago during her undergraduate years at the University of Chicago. While there, she received a BA in mathematics, studying math in Paris and math education in Budapest along the way. She loves languages and enjoyed improving her French and Hungarian. During the summers, she calls Amherst, Massachusetts home while working with Hampshire College Summer Studies in Mathematics.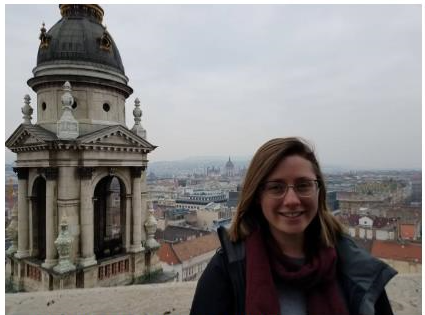 In addition to studying abroad while at the University of Chicago, Rileigh has also traveled to over 17 different countries. Her first solo trip was to Zagreb, Croatia, while she was living in Budapest for the Budapest Semesters in Mathematics Education this past spring. She attended an international swing workshop in Zagreb where she learned some new moves and how to speak a bit of Croatian. Rileigh is now a member of the Michigan State Swing Society at MSU. (Link to: https://msu.edu/~swingers/).
In her free time, Rileigh enjoys a variety of hobbies and activities including biking, doing crossword puzzles, reading, knitting, crocheting, sewing and playing with her cat, Paprika (Papi). She also enjoys going to niche museums. Her favorites include the sewer museum in Paris, the watch museum in Vienna and the transportation museums in New York City, London, Berlin, Zürich, Boston and Budapest.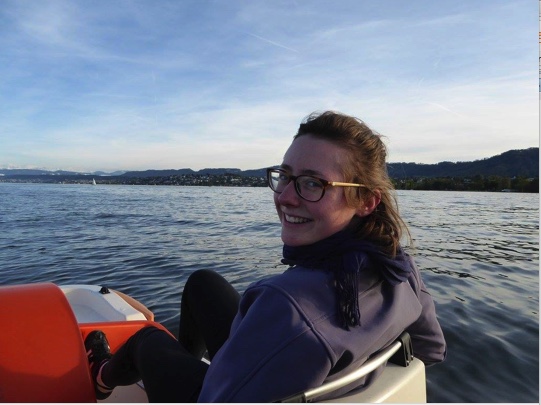 While attending the University of Chicago she was also involved in a number of different activities including: rowing, becoming an acrobat in Le Vorris & Vox Circus and a theatrical electrician for University Theater.
Before coming to PRIME, Rileigh was an undergraduate student worker at UChicago STEM Education for two and a half years. She worked with elementary mathematics and high school financial education curriculum developers. It was while working there full time the summer before her senior year that she realized she wanted to think more critically about how people learn and do math.
Here at Michigan State, Rileigh is most interested in how students learn math in out-of-school environments and how those experiences affect their in-school learning. After graduating from PRIME, she is interested in running a summer math program.
Written by
Olivia Hinterman