Panelist: RJ Webber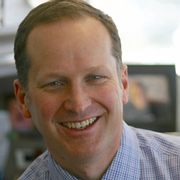 Invited Panel of Practitioners
10:30 to 11:15 a.m.
Room 103 (Kivas)

The purpose of this session is to provide a panel of practitioners at various levels in education who will describe challenges related to improving teaching and learning in their area and then provide one or two suggestions for addressing these challenges.
Biography
Dr. Webber is deeply committed to the belief in the transformative power of education. Graduating from the Perry Public Schools, R.J. has earned a bachelors degree from Alma College, a Master's Degree in Public Administration from the University of Michigan, and recently completed his doctorate of education from Michigan State University. He has taught grades 5-12 in Nigeria, Saginaw, Ithaca, and South Lyon. In addition, he has earned a James Madison Fellowship and teacher of the year honors. He has been a middle school assistant principal, middle school principal, and high school principal.
For the past six years, Dr. Webber has been the Assistant Superintendent for Academics in the Novi Community School District (NCSD). Dr. Webber has worked in conjunction with the NCSD to align curriculum, instruction, and assessment for grades K through 12 with a strategic vision for the future of all students. Partnerships have been created between the NCSD and local community members, businesses, city officials, and area colleges and universities.