2018 CMP Users' Conference
The 21st Annual Connected Mathematics Project Users' Conference will be held February 23-24, 2018 at the Kellogg Hotel and Conference Center in East Lansing, MI. The Users' Conference is designed to provide thought-provoking and insightful conversations around mathematics teaching, learning, and assessing for all CMP classes. This conference is targeted best towards individuals who have already been using CMP. In particular, participants will have the opportunity to attend keynote sessions and participate in discussions in sessions that focus on:
Strategies to increase mathematical understanding and skill
Differentiated instruction in CMP classrooms, including support for English Language Learners and Special Needs Students
Using technology to enhance learning
Assessment, including formative assessment
Overview of the mathematical strands in CMP
The role of the CCSSM and the Mathematical Practices
Effective teaching practices
Sharing ideas and gaining new insights with fellow CMP teachers from other districts and states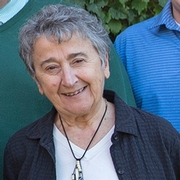 MSU Mathematics Education faculty members Glenda Lappan (Professor Emerita) and Elizabeth (Betty) Phillips are two of the authors of this research-based middle school mathematics curriculum.
Phillips will be giving the opening Keynote address for the 2018 Users' Conference. She will be presenting "The Dilemma of Pacing: Teaching for Understanding".
Doctoral students Amy Ray and Taren Going will be presenting "Do Your Students Know What They Know? Let's Talk About MPs" early on Friday afternoon.
AJ Edson, Elizabeth Lozen, and Yvonne Grant will provide the ending Keynote on Saturday. They will present "Teaching for Understanding: Focus on the Big Ideas".
Participants are encouraged to bring a laptop or tablet to the conference.
For more information on the Connected Mathematics Project and future conferences, please visit their website at http://connectedmath.msu.edu/.