2019 CMP Summer Workshops June 17-21
Release Date: Jun 11, 2019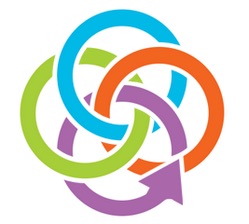 The Connected Mathematics Project (CMP) is offering five national workshops for teachers this summer on the beautiful campus of Michigan State University. These workshops will occur over the week of June 17-21.
Three of the workshops, A Focus on Grade 6 with CMP, A Focus on Grade 7 with CMP, and A Focus on Grade 8 with CMP, will allow teachers to experience and discuss a pedagogical model for teaching CMP and discuss how student learning can be enhanced with the Mathematical Practices. Participants will look in-depth at CMP3 for Grade 6, 7 or 8 and examine the development of the mathematics and how understanding is developed and connected across units. Strategies for implementation, management, and grading will also be discussed.
The Leadership, Coaching, and Mentoring Workshop will provide an opportunity for teacher leaders, coaches, or mentoring teachers to discuss ways to implement, sustain, and enhance the implementation of CMP in our school districts. The workshop will also focus on strategies for deepening teachers' mathematical and pedagogical knowledge for teaching beyond initial unit training.
The Differentiating in Mathematics Classrooms with CMP Workshop will focus on effective strategies to help you support differentiation while maintaining high expectations for all students. This workshop will draw on activities from all three grade levels of CMP.
Please visit the CMP website for workshop details and registration information.