2020 CMP Users' Conference
Release Date: Feb 11, 2020
The 2020 Connected Mathematics Project (CMP) Users' Conference will be held on February 21 – 22, 2020 on the campus of Michigan State University. The theme is Preparing Critical Thinkers for a STEM World.
For the past 23 years, CMP has been providing teachers with a place to come together to engage in conversation about teaching and learning in CMP classrooms. The CMP Users' Conference focuses on mathematics teaching, learning, and assessing for all students in inquiry-based classrooms.
The enthusiasm and commitment of the participants for making a difference for their students is an energizing force that permeates the conference.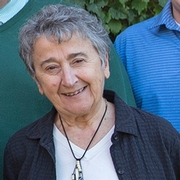 The opening keynote will be presented by Elizabeth Phillips, CMP Author at Michigan State University. Her talk, The "M" in STEM and CMP will explore the ways that CMP provides opportunities to support students' critical thinking that is compatible with learning skills that are needed for STEM and other fields.
Following the keynote, participants will have the opportunity to join various breakout sessions, focusing on mathematics, implementation, teaching practices, student understanding, and much more.
A reception will be held on Friday evening to allow participants to network with fellow professional educators and continue the conversation, as well as enjoy the extensive snacks, drinks and prizes—including two iPads.
The Closing Keynote of the conference on Saturday is a panel of experienced teacher leaders who will answer questions and share key ideas to strengthen the continued implementation of CMP.
Special discounts are available for groups of five or more and for individual preservice and graduate students. Early registration with a discounted rate ends January 17th.
To learn more about the CMP Users' conference, visit Users' Conference.