Bowers Reflects on Global Understanding Trip to France
Release Date: May 30, 2019
David Bowers, mathematics education doctoral student in PRIME, was awarded a Fellowship to Enhance Global Understanding (FEGU) through the College of Education. The travelers just returned from France, the country selected for this year's trip. David describes his experiences below.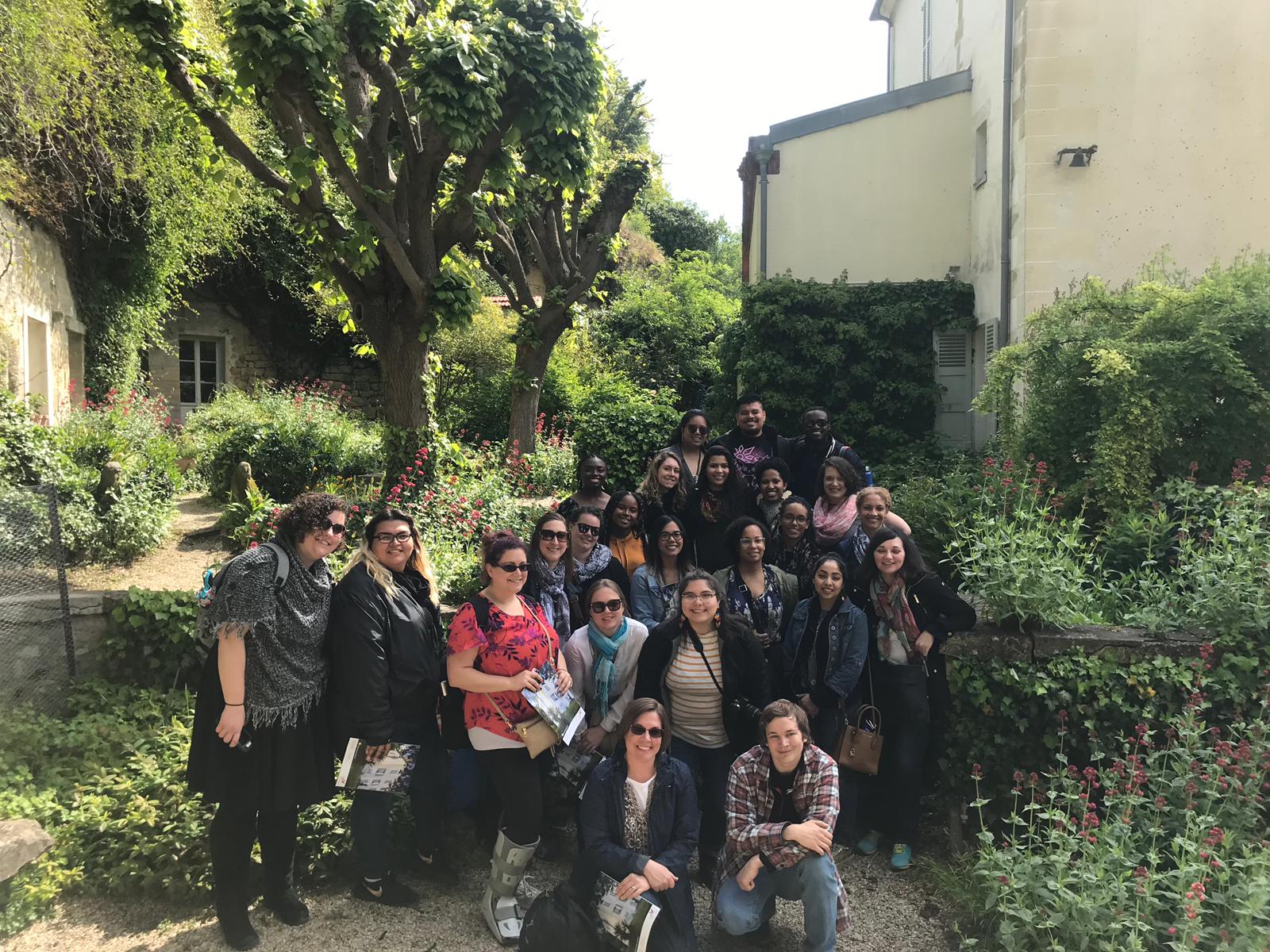 The 2019 Fellowship to Enhance Global Understanding (FEGU) entailed a two-week-long scholarly journey to France with an amazingly talented and committed group of educators and scholars from across the College of Education. Across the great breadth of our experiences, the unifying theme that drew us all together was the question of how relationships among place, space, education, development, and diverse identities manifest in France, in ways sometimes very similar to and sometimes very different from the United States context.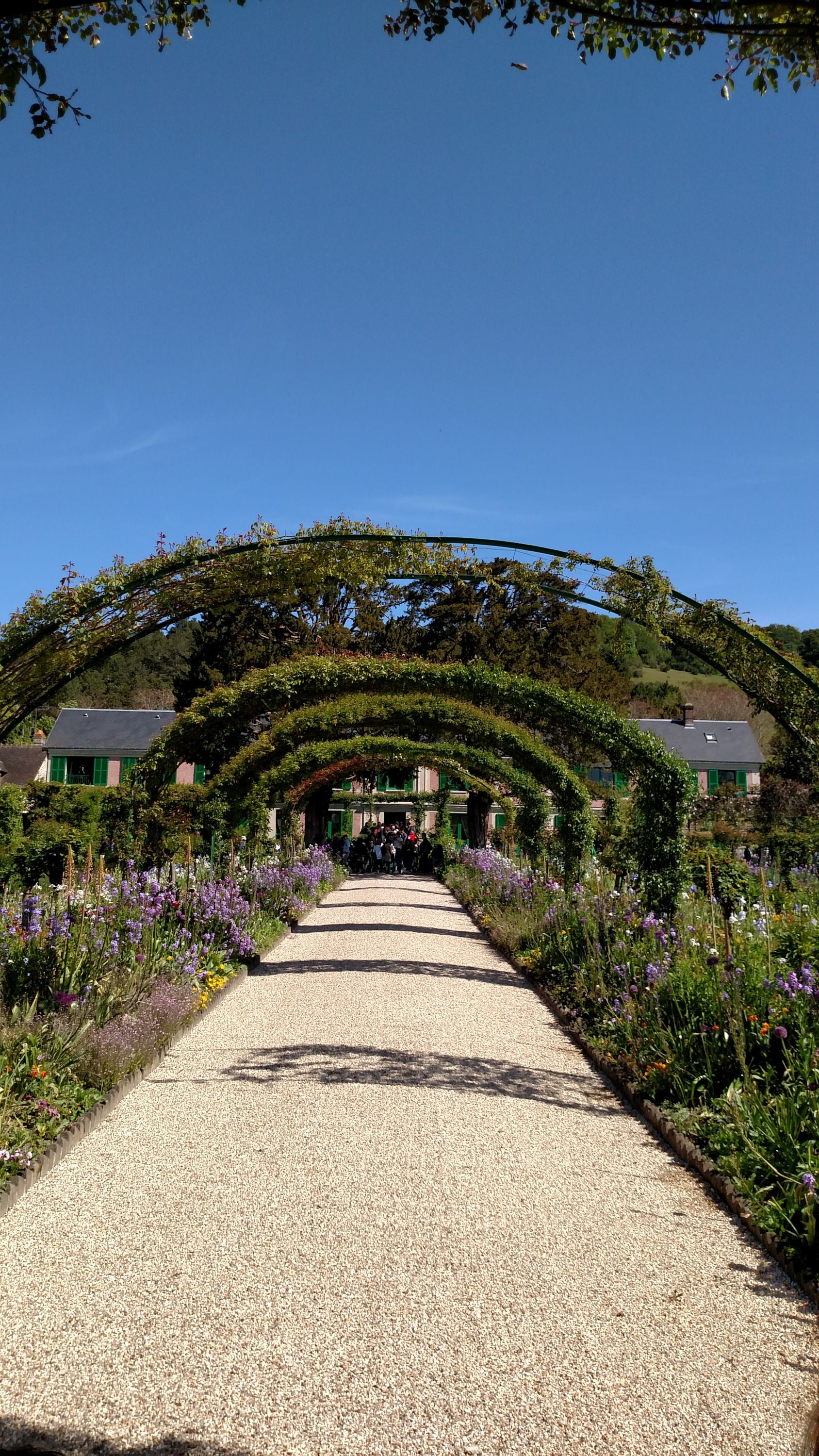 Our wonderfully dedicated and thoughtful trip leaders (Alyssa Dunn, Jennifer VanDerHeide, Eliana Castro, and Amanda McGowan) carefully orchestrated a variety of learning opportunities over the course of those two weeks, including: opportunities to participate in classroom teaching in the banlieues of Paris; chances to speak with teachers, students, and administrators and the characteristics and complexities of education in France; historicized tours through a variety of neighborhoods within and beyond Paris; and the all-important opportunities to reflect on and deconstruct our experiences both individually and as a larger group. Additionally, through a partnership with Clayton State University and the incomparable Dr. Erica Dotson, we were given the opportunity to act as mentors for a group of passionate undergraduate and master's students as they worked towards processing and making sense of the often intricate complexity of how racism, sexism, and so forth manifest both structurally and locally in a context outside of the United States.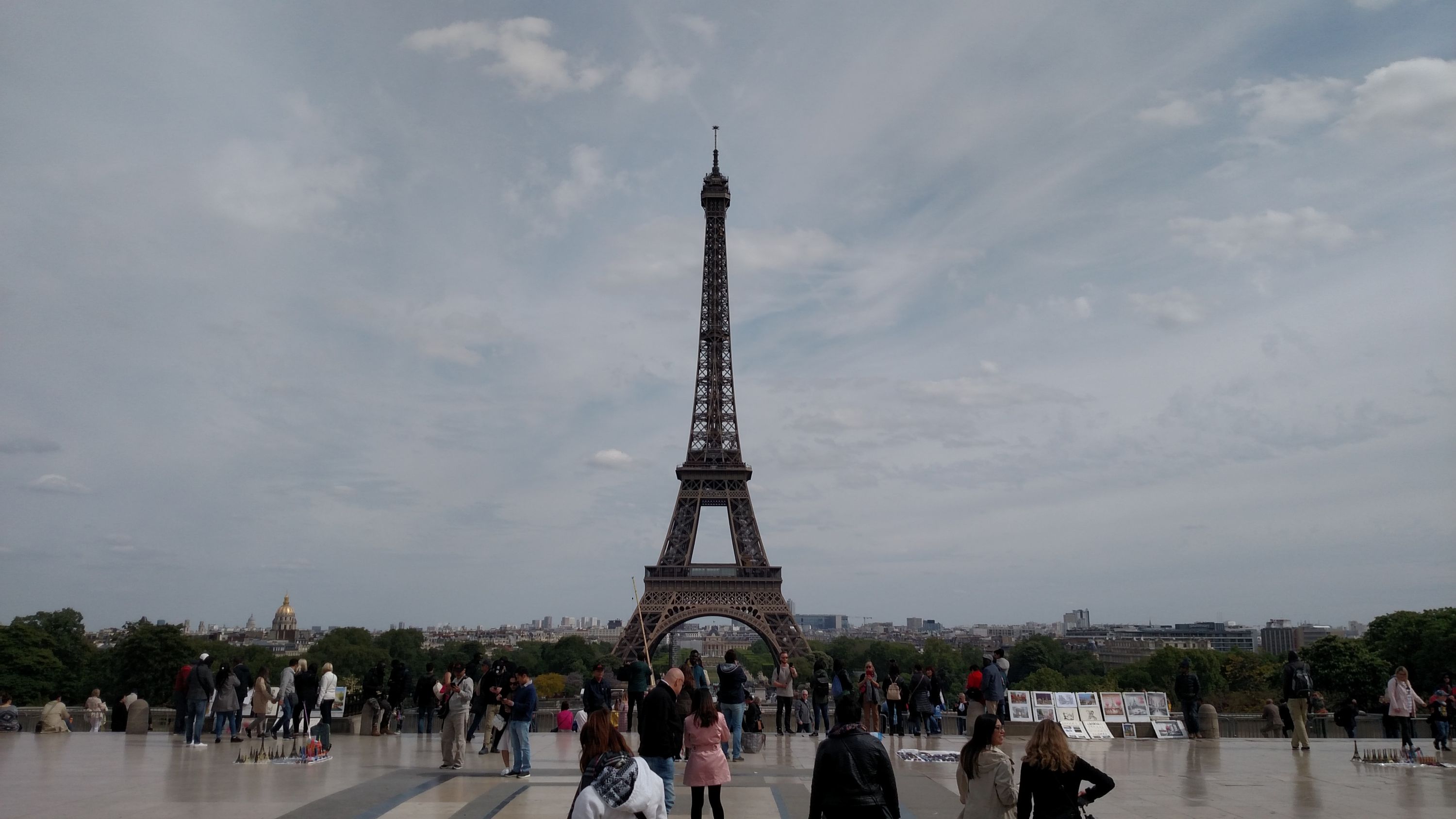 Though I doubt my words can even begin to do justice to all we were able to experience in France, all of the moments of thoughtfulness and learning, all of the moments that provoked curiosity or wonder or joy or sadness or rage, I will strive to give some sense of the experience by sharing a few highlights:
In order to graduate the equivalent of high school, French students must qualify on the baccalauréat, known colloquially as the bac. We were asked by one teacher to join his advanced English language students and act as "practice judges" for their bac presentations. The wonderful young lady who practiced her presentation at my table was terribly nervous, visibly shaking in the beginning. Her topic was on "power and conformity", a truly ambitious and worthwhile topic, which my partner and I were quick to tell her. Over the course of her presentation, she grew comfortable, sharing her thoughts with passion and clarity. Later, as the bell rang and she began moving towards her next class, we overheard her friend ask her how the practice run went: "I had the time of my life," she said. Having the opportunity to validate this young woman's critiques, wonderings, and passion was a true pleasure.
In the United States, there are a variety of "taboo" topics that educators and the broader public tend to talk around. For one notable example of this, consider the way the word "difficult" is deployed in common parlance to describe schools with racially, linguistically, and/or socioeconomically marginalized students. In France, we found this same tactic of talking around such topics using coded language. Sometimes this occurred in ways much the same as what we are accustomed to… the word "difficult" was deployed in a fashion roughly identical to how it is oft used in the United States. Other times this occurred in ways quite different than what we see in the United States. For example, schools in France perceive themselves to be entirely secular, so the topic of religion is carefully avoided or talked around to an extent I have not encountered in the United States. To be clear, they aren't entirely secular, as is demonstrated by the fact that school and federal holidays tend to conveniently coincide with Christian holidays, but the perception is nonetheless visceral.
We had the pleasure of visiting Monet's house and gardens. Aside from the crowds of people lining the paths, it was a space of nearly indescribable beauty. Flowers erupted from every inch of ground, a colorful explosion… A pond stretched before us, surface draped in lilies and shrouded in the shade of a bamboo grove… The skyline in the distance draped lazily over sloping green hills. Although Monet's original gardens fell into disrepair decades ago, they were reconstructed to the extent possible in careful detail based both on old paintings and on records of what seeds had been purchased in the past.
We also had the pleasure of visiting Auvers-sur-Oise, a town where Vincent van Gogh lived and ultimately died. It was strange, seeing first some of the spaces where he had lived and worked, and then seeing the field where he shot himself and the graves in which he and his brother now reside. The experience was somewhat surreal.
We visited a museum that had two exhibits ostensibly meant to push back on the privileging of White Male artists and White models in European art (a privileging visible in the above two mentioned spaces we had visited). The more provocative of the two exhibits actually grew out of someone's dissertation, but was sadly hidden away in greater or lesser part in a difficult-to-reach cove of the museum. The less provocative of the two exhibits was interesting in how it was still deeply stymied by the privileging of White male gaze… For example, Women of color were uncritically feminized in ways very different from how White women were feminized, and even in this space dedicated to models of color in European art the models of color were commonly presented uncritically as periphery characters in their respective paintings.
The journey was long, and I continue to reflect on and process all the experiences and discussions. It is my sincere hope that the College of Education will continue to fund this learning opportunity in the years to come, as few other formal learning opportunities for doctoral students at MSU (or any institution) fulfill the same role regarding cross-cultural learning and reflection.
Written by
David Bowers