Darlene Kohrman Dissertation Defense, November 14th
Release Date: Nov 5, 2018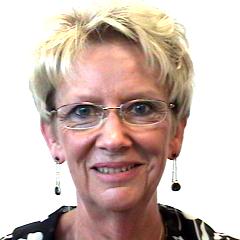 Darlene Kohrman will be defending her dissertation, titled Learning to Define in Mathematics – The Effects of a Sequence of Tasks on Preservice Teachers' Abilities to Construct High Quality Definitions on Wednesday, November 14th at 8:00 am in 212 North Kedzie.

Brin Keller is her Dissertation Director and Guidance Committee Chairperson. Other Guidance Committee members include Kristen Bieda, Alden J. (AJ) Edson and Kyle Greenwalt.

Faculty, students, and the general public are invited.
Update: Congratulations to Darlene Kohrman, who successfully defended her dissertation!