Floden receives 2022 AACTE Award for career achievement in teacher education
Release Date: Feb 17, 2022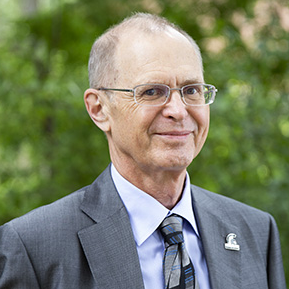 Robert E. Floden, University Distinguished Professor, dean emeritus of the College of Education, and mathematics education faculty member, has been named the honoree for the 2022 AACTE David G. Imig Award for Distinguished Achievement in Teacher Education.
Presented by the American Association of Colleges for Teacher Education (AACTE), the recognition honors an individual for their exemplary career achievement in "formulation, implementation, or analysis of teacher education policy, or the performance of distinguished scholarship in educator preparation."
Please see further details of the award and Floden's comments here.
Congratulations, Bob!