Graduate Student Post: Alicia Matthews-Johnson
Release Date: Sep 28, 2020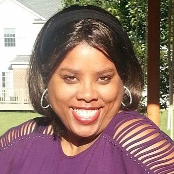 Alicia Matthews-Johnson is a first year doctoral student in the PRIME program. She joins us after spending the past three years working for Sylvan Learning Center in Grand Rapids, MI. Alicia earned her undergraduate degree in Mathematics from Lincoln University in Jefferson City, Missouri, where she is still an active member of the alumni organization. She then earned her teaching certification and master's degree in secondary math from Wayne State University in Detroit, the city where she remained as a high school math teacher for over 20 years.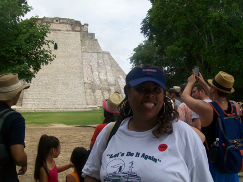 One of Alicia's favorite activities is taking road trips. One of her most memorable trips took her and some of her friends from Detroit to New Orleans, where they then embarked on a week-long cruise with fellow alumni to Mexico. In her free time, she often enjoys watching episodes of the Law & Order series.
Alicia's research interests revolve around how students learn mathematics. She wants to know more about the connection between stages of cognitive development and the ability to comprehend certain algebraic concepts. After graduating from the PRIME program, she hopes to help math teachers have more success in reaching more students, especially in the inner city. She cites the huge achievement gap in math between inner-city students and other demographics as motivating her interests.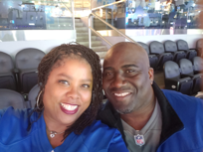 Interestingly, she is not alone in her PhD endeavor as her husband is also starting a PhD program in Sport Management at the University of Michigan. While this may be dividing their house between Michigan State and Michigan, she still sees it as a fun household undertaking!
Written by
Kevin Voogt