Graduate Student Post: Amanda Opperman
In 2013, Amanda Opperman began her mathematics education doctoral study in the PRIME program. Currently, her research focus is on "how teacher preparation programs help pre-service teachers develop conceptions of teaching and of themselves as teachers, especially in relation to issues of social justice and equity."
Amanda is very familiar with the East Lansing area, as she received a Bachelor's Degree in Mathematics from Michigan State University, and completed her internship (student teaching) at Everett High School in Lansing. With a degree in hand and experience under her belt, Amanda began teaching at a charter school located in Dearborn Heights. After a year, Amanda made the decision to come back to MSU as a part-time research assistant for former science education faculty member Michelle Williams.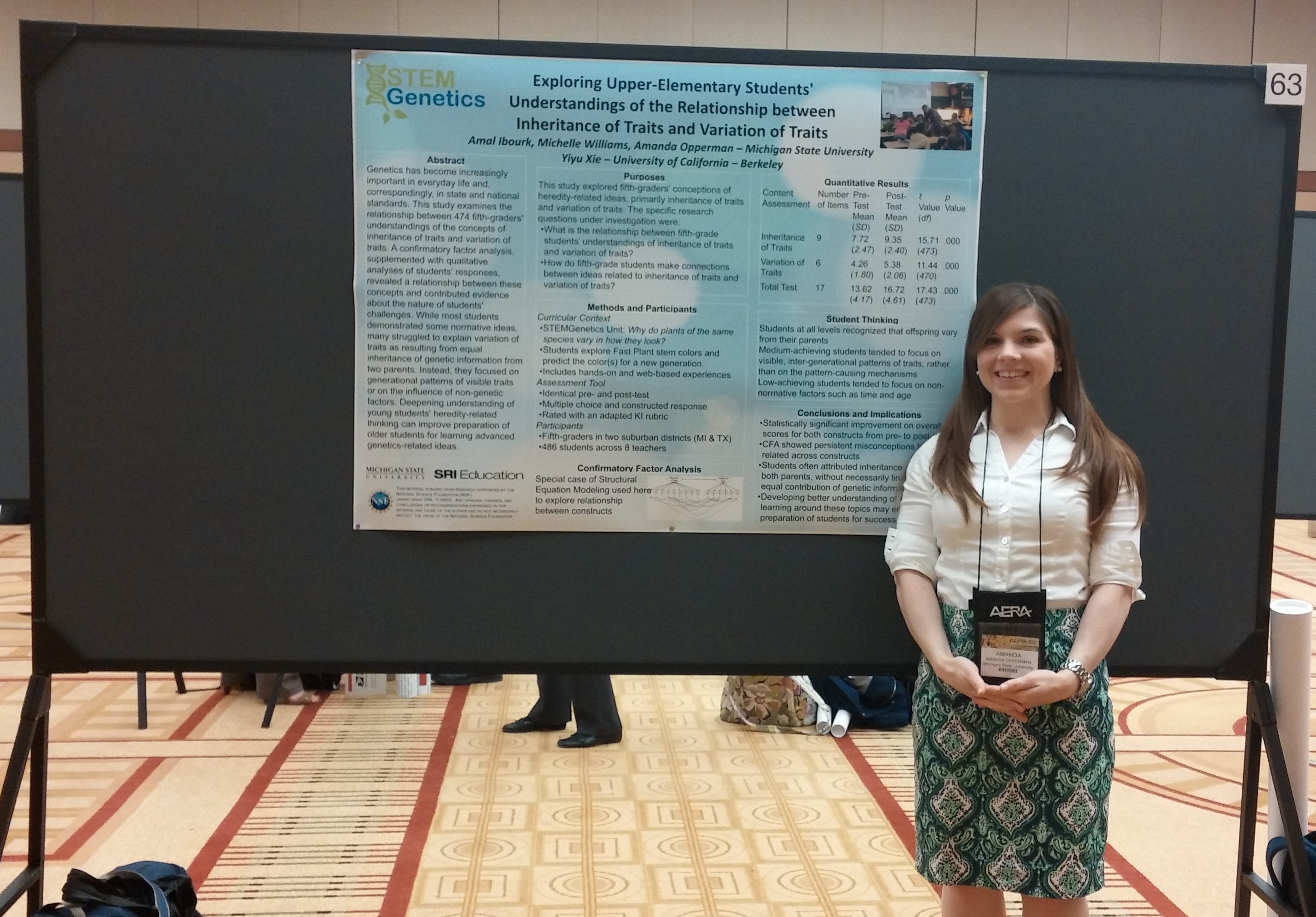 It was during her time as a research assistant that Amanda decided to pursue a doctoral degree in mathematics education, although she first entertained the idea as a teacher in Dearborn Heights. Her interest was piqued when she began to recognize patterns in how her students interacted with mathematics and was curious how these patterns were impacting their learning. Her decision to make the move to full time scholar was made even easier since she was "already dipping a toe into academia…and went ahead and decided to jump all the way in!"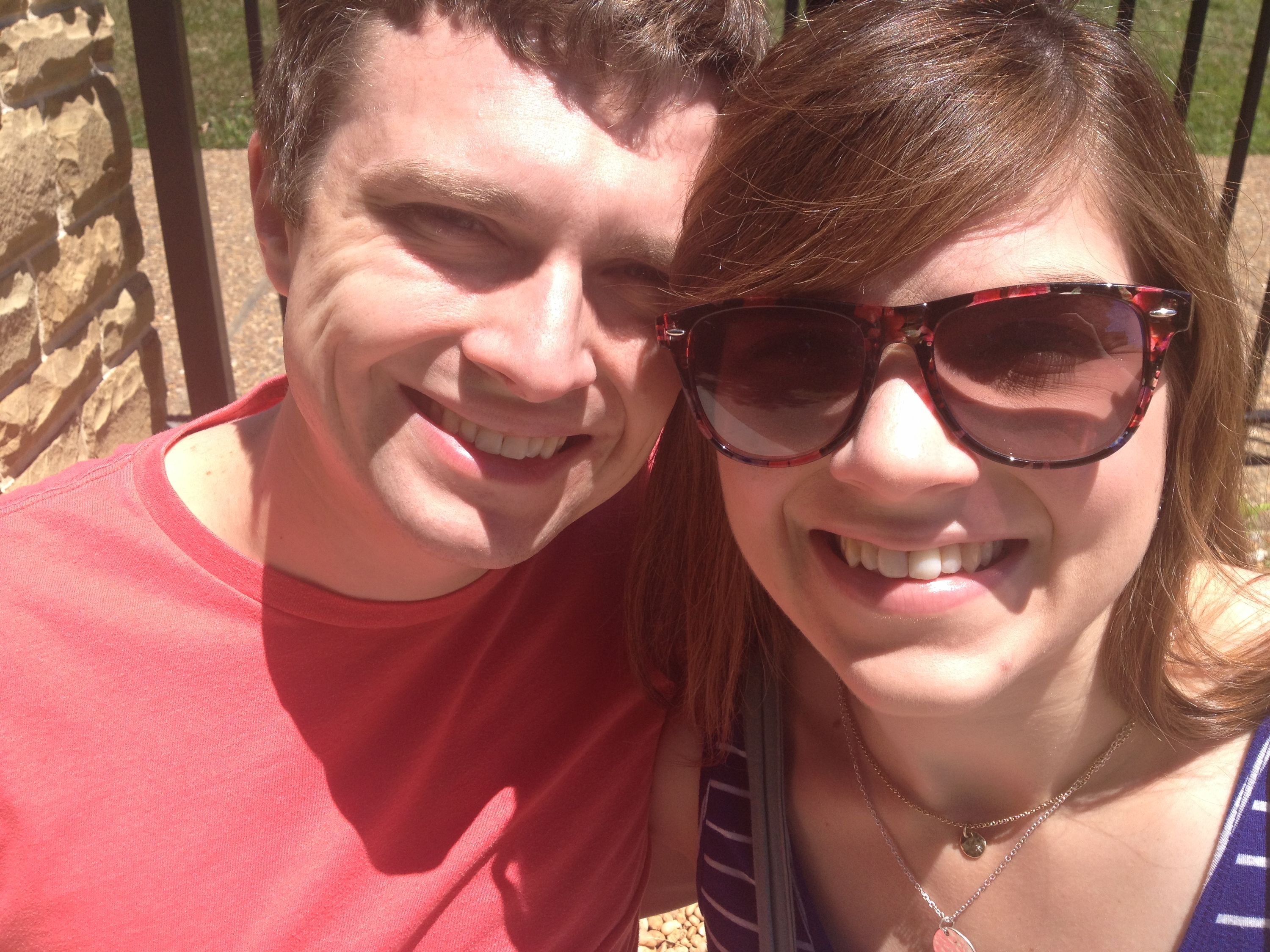 Amanda chose to join the PRIME family for many reasons. First, she was already living in the East Lansing area while her husband, Michael, was a medical student at MSU. However, Amanda said she was "even further persuaded by the friendliness of the grad students that I met and the interesting conversations I was able to have with faculty during my official recruiting visit."
Once accepted into the PRIME program, Amanda dove head first into studying mathematics education and teaching mathematics content courses for future elementary teachers. She is now heavily involved with the Study of Elementary Math Instruction Project as a research assistant. In addition, Amanda is also a graduate assistant for the Mathematics Teacher Educator journal. When she is not involved in these two assistantships and her coursework, Amanda baby-sits and cat-sits.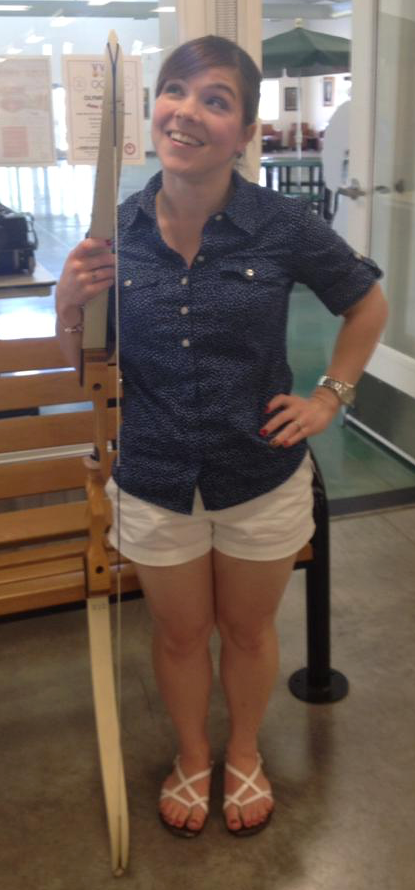 For her remaining time in the PRIME program, Amanda plans on continuing her research and gaining more teaching experience. She also hopes to continue her existing collaborations, as well as develop new collaborations with other teacher educators, in addition to presenting and publishing her findings through these collaborations.
Some of Amanda's favorite hobbies include knitting, baking, running, and singing along with Broadway musical soundtracks and other music. Amanda says that the singing is "mostly in the privacy of my own car, to keep from subjecting others to it." Other hobbies of Amanda's include reading on-line advice columns, painting her nails with new colors and techniques, and "watching too much TV." Overall, Amanda's favorite thing to do is to spend time with her husband, family, and friends.
When her graduation from the PRIME program inevitably arrives, Amanda is hoping to begin working with pre-service teachers as a faculty member within a Teacher Education department.
Written by John J. Thomas, III