Graduate Student Post: Amy Ray
Amy Ray, a doctoral student in the MSU Program in Mathematics Education since Fall of 2013, was born and raised in Texas. A true Texas girl at heart, Amy remained in Texas after high school to attend Texas Christian University where she became a proud Horned Frog. At TCU, Amy received a Bachelor's of Science Degree in Mathematics as well as a Master's Degree in Secondary Education.
Amy stayed near the Fort Worth, Texas area for another three years to teach mathematics, primarily Geometry and Pre-Calculus, at Pascal High School.
Although Amy was still in love with teaching, she eventually decided to leave Forth Worth and pursue a PhD in mathematics education. Amy says the reason she left is that she felt she had more questions than answers about mathematics teaching and learning. In order to answer these questions, Amy decided the best option would be to join PRIME. Her primary reason for joining PRIME was due to PRIME being administered through MSU's College of Natural Science (which houses mathematics) and the College of Education.
Once joining the program, Amy began to explore a broad range of research interests, such as: "how assessment practices relate to issues of access, student achievement, student identity, and power highlighted in teaching for social justice," and "how stakeholders make sense of policy."
Also, Amy is completing her work towards a Master's Degree in Mathematics (also from MSU), and working towards completing her comprehensive exams, both by the end of Spring Semester, 2016.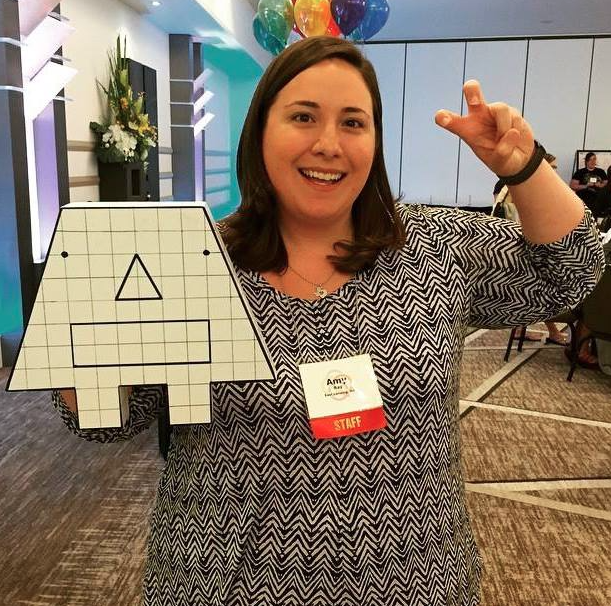 Amy is currently shadowing TE 406 and 801, which involves attending the classes and course preparation meetings, grading, and assisting groups of students in class, in hopes that next year she will teach these courses. She attends and has presented at various research conferences and plans to submit proposals of her own research as well. Amy is also conducting research with the Connected Mathematics Project, CMP, and ERGO on top of everything else.
Amy is an avid fan of reading, quilting, and crafting. She also has an unwavering passion for playing the piano and clarinet. On Sundays, Amy is an alto in the First Baptist Church Choir, in Okemos and can be seen playing clarinet with a musical group out of Port Huron.
Upon graduation, Amy hopes to teach mathematics teaching methods, or mathematics content to undergraduate students in a University setting.
Written by John J. Thomas, III