Graduate Student Post: Brady Tyburski
Release Date: Oct 28, 2019
Brady Tyburski is a first-year mathematics education doctoral student in PRIME who grew up in Northville, Michigan. In addition to living in Northville, Brady has also lived in Mount Pleasant, Michigan while attending Central Michigan University and Fort Collins, Colorado while at Colorado State University.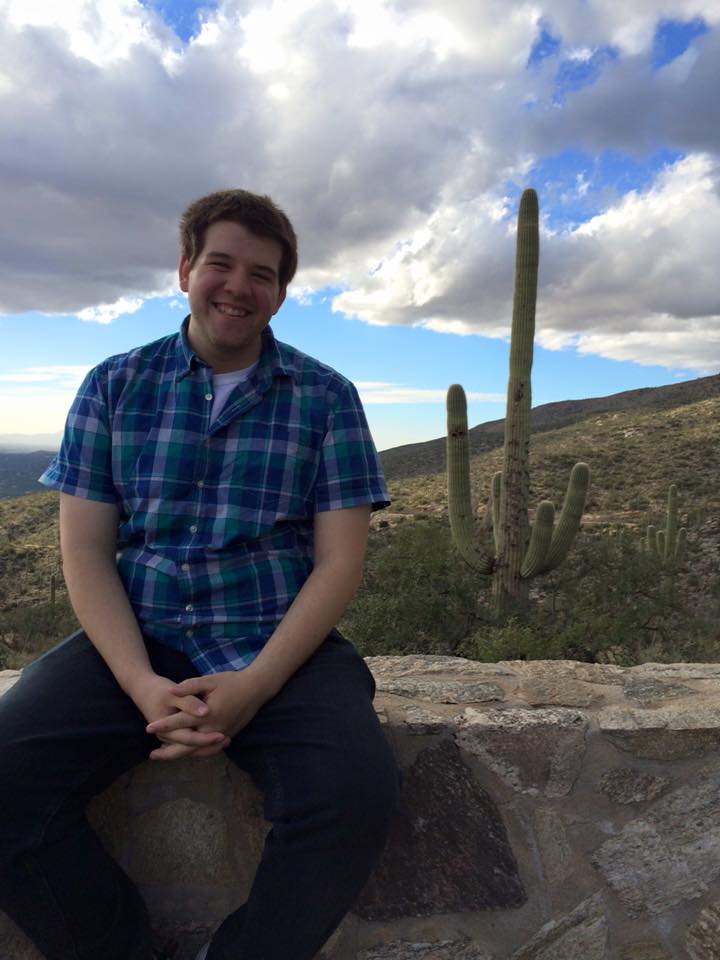 In his free time Brady enjoys reading, saying that "nothing helps him relax and escape more than sitting down for a bit and immersing myself in an engrossing read." Along with his love for reading, Brady has participated in book clubs since he was in middle school. He says, "The discussions are a great way to learn about how others see the world and share my enjoyment of reading with other bibliophiles." He is still searching for a book club to join in East Lansing, so see Brady if you have some suggestions!
Brady also loves being outdoors. He attributes this passion to all the experiences he had as a Boy Scout. From camping in cave systems to backpacking in the mountains, he has been on many adventures. Like other graduate students featured in the Spotlight, Brady echoed that, "Getting away from it all is a must every once in a while, especially while in grad school." If you want someone to hike, camp, or canoe with, Brady stated, "I'm your guy!"
One particular noteworthy adventure happened several years ago, during his undergraduate years. Before the world was supposed to end according to the Mayan calendar, Brady took a special topics class at CMU entitled "Mayan Math and the End of the World." Brady noted, "The idea of the course was to figure out if we needed to worry about the world ending in December 2012 (Spoiler: We didn't)." He continued, "The class culminated in a 1-week trip to Mexico to visit Mayan ruins, including the pyramid at Chichen Itza. My favorite ruins we visited, however, were the ones at Tulum, which have a lovely beachside view of the Caribbean sea."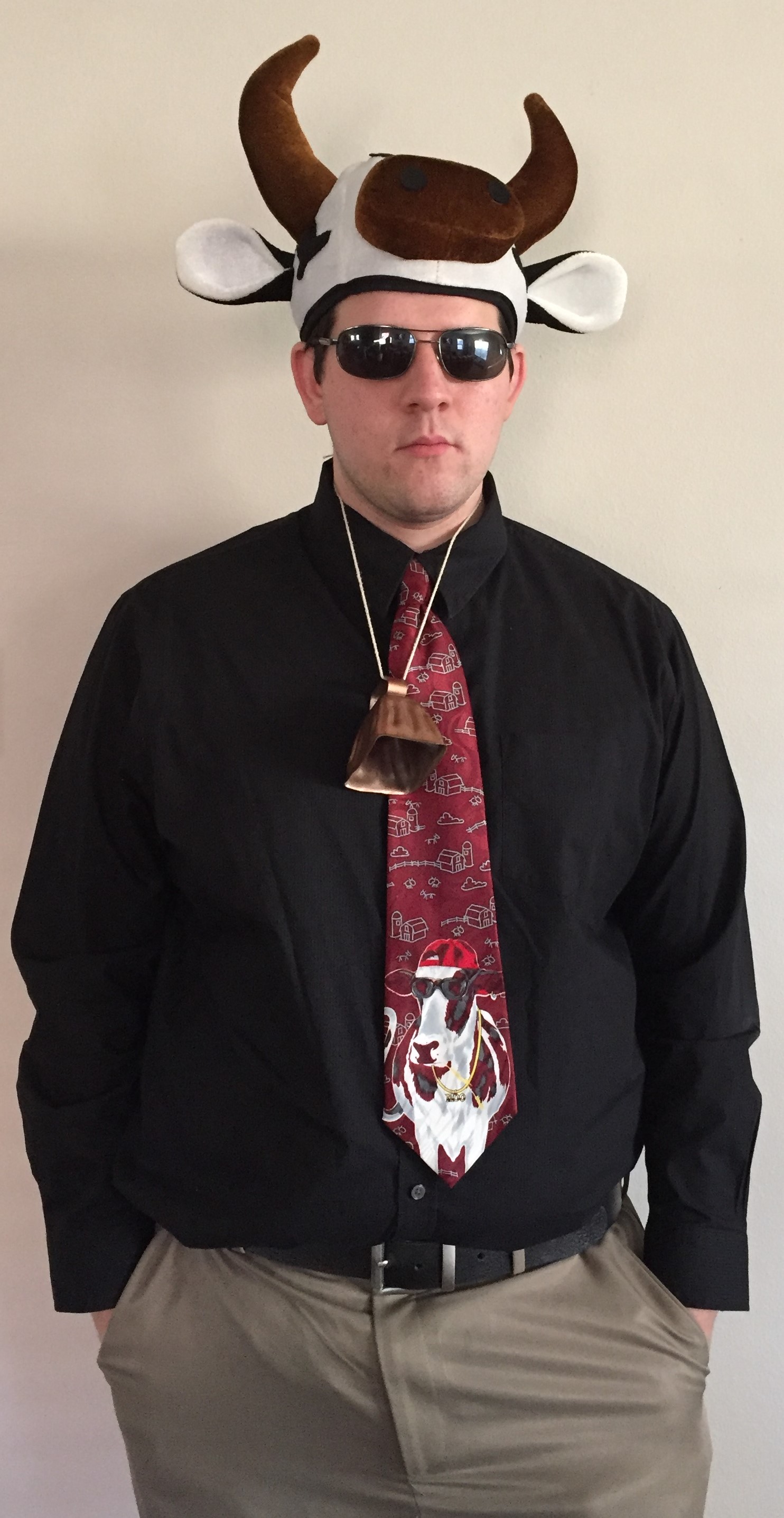 Brady also enjoys singing, and has been involved in choirs in the past. He had the opportunity to be in a musical in high school which catalyzed his love for theater. Ever since, he has enjoyed attending plays and musicals, and stated, "You will almost definitely see me attending several shows at the Wharton during my time at MSU!"
Brady is an aficionado and collector of anything related to cows. "I even have a homemade cow suit that I'm known to break out for special occasions."
Before coming to PRIME, Brady received a bachelor's degree in secondary education from Central Michigan University and began student teaching in an eighth grade mathematics classroom. He loved teaching, but decided that he wanted to learn more math and went to Colorado State University for a master's degree in mathematics. While there, Brady taught university mathematics courses at CSU including calculus I and III, differential equations ("diff eq"), linear algebra, and a course about the applications of mathematics in the social sciences. Brady also served as organizer of the Math Department's summer camp for eighth and ninth grade students for two years. In addition, for the past three summers he has had the opportunity to serve as the math teacher for a month-long "boot camp" for adult learners who had decided to enroll in college.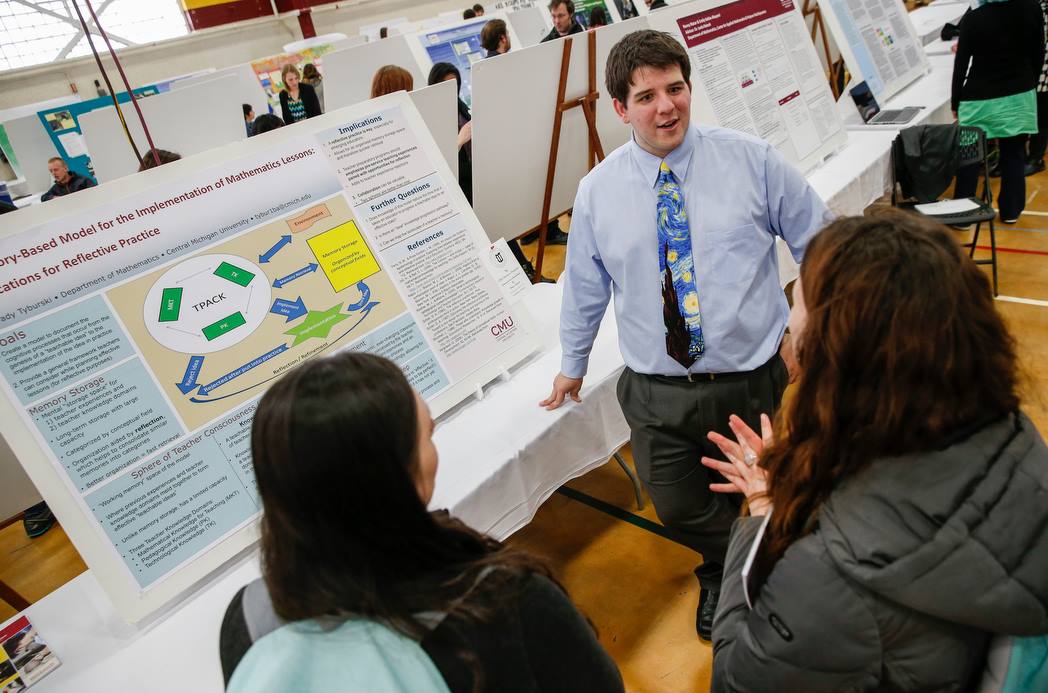 While at PRIME, Brady is interested in undergraduate mathematics education and specifically the mathematical thinking of students in intermediate to upper level courses. In particular, he is interested in the connections students make between different types of functions and how they develop a so-called "unified" notion of function. After graduating with his Ph.D., Brady would like a research position that allows him to keep teaching in some capacity. He also wants to continue to be involved in outreach opportunities for students and teachers. Ideally, he'll be able to find a way to combine his research with some form of outreach.
Written by
Olivia Hinterman