Kohrman Receives PhD in Fall 2018
Release Date: Dec 19, 2018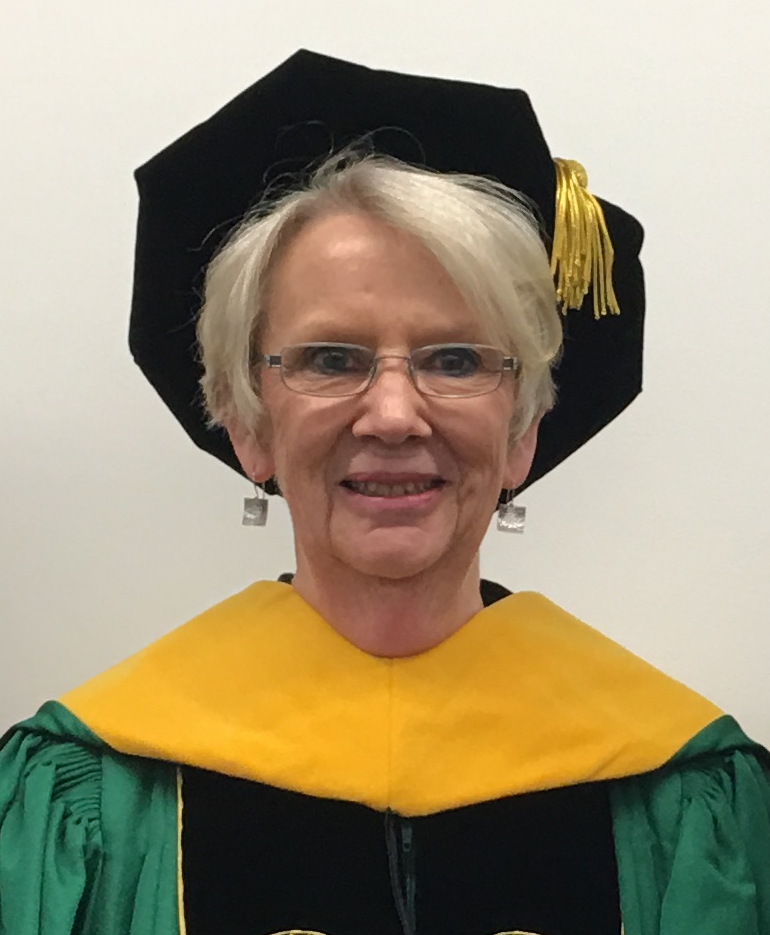 Congratulations to Darlene Kohrman, PRIME mathematics education doctoral student who graduated with her PhD in Fall Semester 2018.
Darlene successfully defended her dissertation in November, titled Learning to Define in Mathematics – The Effects of a Sequence of Tasks on Preservice Teachers' Abilities to Construct High Quality Definitions.

Brin Keller was her Dissertation Director. Other committee members included Kristen Bieda, Alden J. (AJ) Edson and Kyle Greenwalt.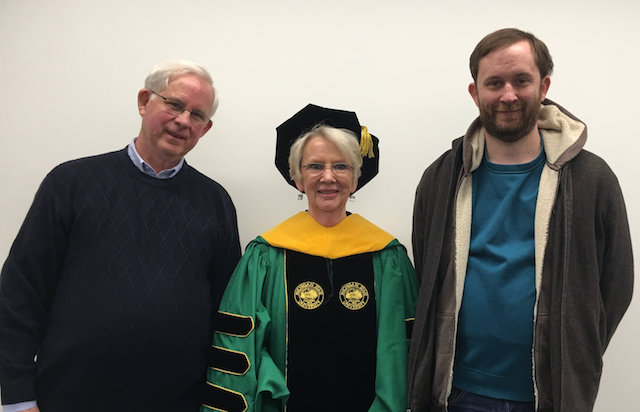 On Friday, December 14th, Darlene and Brin participated in the advanced degrees commencement ceremony at the Breslin Center. Former Congresswoman Jane Harman, Director, President and CEO of the Woodrow Wilson International Center for Scholars, spoke and accepted an honorary doctorate of laws at the event. Darlene's husband, George, and son, David, were also in attendance. George accompanied Darlene on many trips from Kalamazoo to East Lansing during the winter driving! In addition to Harman, we think George deserves an honorary degree from MSU, too!
Darlene received a bachelor of science degree in mathematics and master of arts degree in mathematics education from Western Michigan University. She was a part-time instructor at Western Michigan University, a full-time teacher at Gull Lake High School, and has taught at Kalamazoo Valley Community College (KVCC) since 1998. She was teaching full-time at KVCC while in the doctoral program at MSU, and is now an Emeritus Mathematics Instructor for KVCC.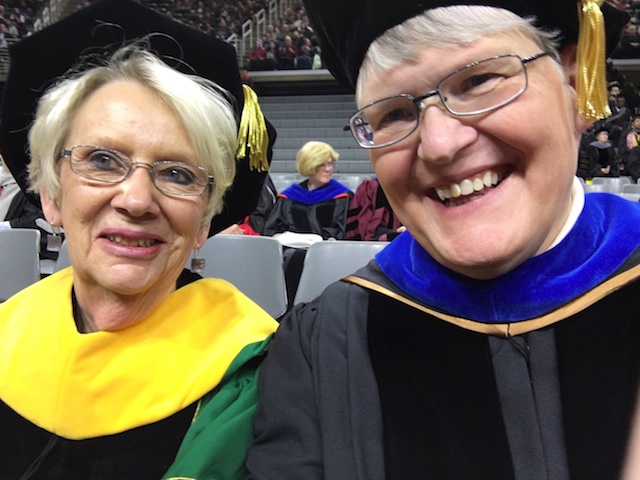 Darlene is an active member of the Michigan Council of Teachers of Mathematics (MCTM), serving as Vice-President of Two-Year Colleges for 6 years, the Michigan Chapter of the Association of Mathematics Teacher Educators, (MI-AMTE) and the Michigan affiliate of the American Mathematical Association of Two Year Colleges (MichMATYC). In addition, she is involved with over a half dozen other state and national professional organizations. She has presented her mathematics education work numerous times at various state conferences, and she has made many national presentations on Shaker history, one of her key interests.
We wish Darlene the best in her scholarly and personal pursuits!