Mathematics Education Colloquium, November 20th
You are cordially invited to attend the upcoming Mathematics Education Colloquium, on Wednesday, November 20, 2019 from 3:30-5:00 pm in 252 Erickson Hall, Michigan State University. Dr. Michelle Cirillo from the University of Delaware, and Ms. Jennifer Reed a mathematics teacher from Odyssey Charter Middle School in Delaware, will be presenting Learning Together Through Collaborative Research: The Case of Proof in Secondary Mathematics.
Abstract: The Proof in Secondary Classrooms (PISC) project is a design and development research study focused on secondary students' success with mathematical proof. The goal of this project was to develop a new and improved intervention to support the teaching and learning of proof. The central research objective of this project was to develop a pedagogical framework and a corresponding set of lesson plans and support materials to guide teachers toward improving students' success with proof. The primary educational objective of this project was to support mathematics educators in understanding particular sub-goals of proof and developing strategies for teaching them. We present data and findings from our three-year collaboration on this project (2016-2019), which made use of ideas from design research and lesson study, and we discuss lessons learned through our collaboration.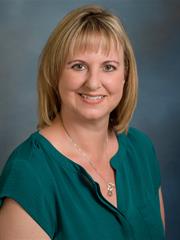 Michelle Cirillo is an associate professor in the Department of Mathematical Sciences at the University of Delaware. She received her PhD from Iowa State University in 2008 after working as a high school mathematics teacher in NY for 8 years. Cirillo's primary research interests include the teaching of disciplinary practices (e.g., mathematical proof and modeling), classroom discourse, and teachers' use of curriculum materials. She is especially interested in the space where these three areas intersect. To study these ideas, Cirillo has been involved in multiple funded collaborative projects with secondary mathematics teachers, where classroom teachers are viewed as critical partners in the research. Several of her publications about these projects were co-authored with teachers from the projects. She has published in a wide range of journals including: Journal of Mathematical Behavior, Mathematics Teacher Educator, and Mathematics Teacher. Cirillo is currently serving as a PI on two NSF-funded projects and is an associate editor for the Journal for Research in Mathematics Education.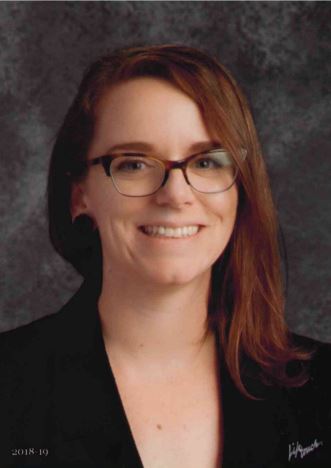 Jennifer Reed is a mathematics teacher from Wilmington, Delaware. She received a bachelor's degree in Elementary Education from Wilmington University, but her passion is working with 8th grade students, especially those taking high school geometry. Jennifer has been teaching for 8 years and is currently enrolled in a master's program in Instructional Design and E-Learning.
The Program in Mathematics Education sponsors this event.