MSU at 2019 MI-AMTE/CAC Conference
Release Date: Mar 11, 2019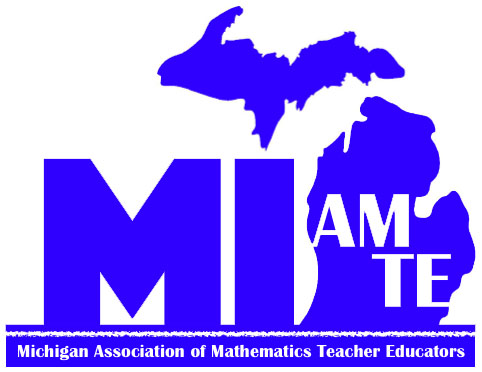 This Saturday, March 16, the 2019 Michigan Association of Mathematics Teacher Educators (MI-AMTE) Conversations Among Colleagues Conference will take place at the Maas Conference Center at Hope College in Holland, Michigan.
Mathematics education faculty and doctoral students from MSU presenting at this year's conference include Kate Appenzeller, Gregory Beaudine, David Bowers, Chuck Fessler, Taren Going, Monica Karunakaran, Merve Kursav, and Amit Sharma.
The 2019 MI-AMTE Conversations among Colleagues meeting continues a commitment to utilize the full range of experts available in K-16 education within the state of Michigan to share ideas about improving teaching and learning mathematics.
Conversations among Colleagues was designed in 2003-2004 to facilitate conversations between and among mathematicians, mathematics educators and leaders in mathematics education in the state of Michigan. The day-long meeting consists of talks and conversations related to mathematics education and the preparation and continuing professional development of teachers of mathematics Pre K-College. In 2015, the Conversations Among Colleagues became the official conference of the Michigan Association of Mathematics Teacher Educators (MI-AMTE).
Kristen Bieda is serving on the planning committee. This year's conference theme is A Solid Foundation: Developing a Shared Vision for Professional Growth.
The group will continue the discussions from last year's conference, and will examine and discuss the Teacher Development Continuum as it applies to the professional growth of PK–16 teachers, focusing on the period from Preservice through Early Career. Presentations and discussion will address this from both research and practice perspectives.
For more details, please visit the conference website.
MSU Presentations
10:45-11:30 am Breakout Session B
B3: Reading Mathematics
Gregory Beaudine
1:10-2:00 pm Breakout Session C
C3B: A Strategy for Addressing Elementary Pre-Service Teachers' Math Anxiety (Shared Session)
Monica Karunakaran
2:20-3:10 pm Breakout Session D
D3A: Developing Student and Teacher Inscriptional Practices: Implications for Teacher Education (Shared Session)
David Bowers, Amit Sharma, Chuck Fessler
2:20-3:10 pm Breakout Session D
D3B: Teachers' Support for Students' Productive Disciplinary Engagement (Shared Session)
Taren Going, Kathryn Appenzeller, Merve Kursav