MSU at MES 9 Conference in Greece
Five MSU mathematics education faculty members and graduate students will be presenting at the ninth annual Mathematics Education and Society Conference in Greece April 7-12.
The conference takes place at the Valis Hotel located at the village of Agria, 10 minutes drive from the city of Volos.
Those from MSU who will be traveling to MES 9 include Jeffrey Craig, Lynette Guzman, Frances Harper, Beth Herbel-Eisenmann, and Luke Tunstall.
The conference focuses on the social theorizing of mathematics education and the theme of MES 9 is: Mathematics Education and Life at Times of Crisis.
MES was established in 1998 to satisfy the need for a wider discussion of the social and political dimensions of mathematics education, for disseminating theoretical frameworks, discussing methodological issues, sharing and discussing research, planning for action, and developing a strong research network.
The MES Conferences aim to bring together mathematics educators from around the world to provide such a forum as well as to offer a platform on which to build future collaborative activity.
Beth Herbel-EIsenmann is serving as a Co-Chair of the International Advisory Committee. Beth and Tonya Bartell are also reviewers for this conference.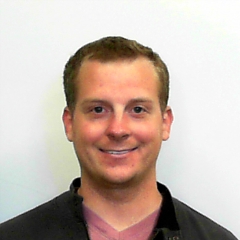 Jeff Craig commented, "Lynette and my presentation is discussing the conference theme: mathematics education in times of crisis, with connection to medical concepts of acute and chronic." He explained, "We talk about the relationship of both acute and chronic crises to each other and to mathematics education. We also give a brief account of one author's curricular work to make space to discuss an acute crisis to an existing curriculum."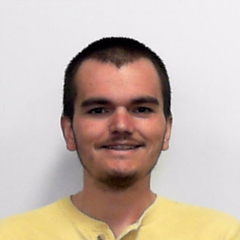 Luke Tunstall noted his presentation "stems from a paper I wrote for a TE class, and is what I will be presenting on at the Greece conference." The paper, co-authored with Matthew Ferkany, was recently published in the journal For the Learning of Mathematics. It is titled "The role of mathematics education in promoting flourishing." You can see the abstract and read the article here.
Tunstall added, "I am super excited to interact with scholars whom we have read about in Proseminar and in TE 950 (Mathematical Ways of Knowing)." He continued, "I would not have known about the conference if it weren't for Beth mentioning it last year."
MSU Presentations:
Friday, April 7
5 pm, Opening, Valis Grand Ball Room
Developing MES Community
Beth Herbel-Eisenmann
Sunday, April 9
2-4 pm, Argo Room
Coming to Understand the Big Issues: Remaking Meaning of Social Justice Through Mathematics Across the School Year
Frances Harper
4:30-6:30 pm, Zeus Room
Mathematics Teacher Professional Development Toward Equitable Systems:
Weaving Together Mathematics, Discourse, Community, Positionality, and Action Research
Ashley Scroggins, Beth Herbel-Eisenmann, Frances Harper, Tonya Bartell
Tuesday, April 11
2-4 pm, Iolkos Room
No, we didn't Light it, But we Tried to Fight it: Acknowledging and Connecting an Acute Crisis
Jeffrey Craig, Lynette Guzmán (project)
Mathematics and Human Flourishing
Samuel Luke Tunstall