MSU at MI-AMTE/CaC Conference
Release Date: Mar 17, 2022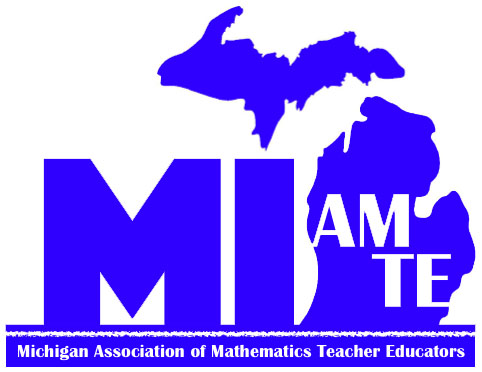 The 15th Michigan Association of Mathematics Teacher Educators (MI-AMTE) Conversations among Colleagues Conference will occur Saturday, March 19, 2022. The conference will be taking place virtually from 8:30 am to 12:45 pm.
Michigan State University mathematics education faculty member Kristen Beida and graduate student Shelia Orr will be sharing their research findings at this conference. The title of their presentation is Addressing Equity in Teacher Education Programs: Creating Pathways to Teaching Careers That Are Inclusive and Affirming.
The conference is a half-day event this year where productive conversations, collegial sharing, and brainstorming in support of one another will occur. The conference will have two discussion sessions with breakout sessions where session facilitators will pose key questions which attendees will be able to discuss in small groups. This will be followed by a panel of facilitators from the sessions, and the conference will close with the annual MI-AMTE business meeting.
Several mathematics education faculty and doctoral students shared their thoughts and feelings about this conference and the environment that it generates.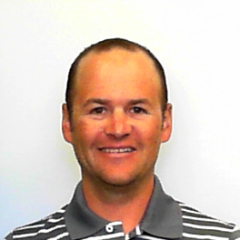 Chuck Fessler said, "I like the conference for its small size, local nature, and the opportunity to network with other MTE's [Mathematics Teacher Educators] in the area. It also gave me the chance to eventually step into the role as the Graduate Student Representative for the MI-AMTE board this past year."
He continued by saying, "I've always enjoyed the plenary/main speakers they have brought in. The one that I remember most was Michael Flynn from Mt. Holyoke College. Even though this was a remote conference - it was very interactive and gave us the opportunity to see how technology can be enhanced to help support teaching online formats."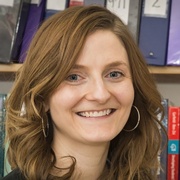 Jenny Green also commented stating, "I had the pleasure of attending the conference last year, and I really enjoyed the opportunity to meet and talk with so many others across the state, especially as a new faculty member here at Michigan State University. It is such a wonderful community to be a part of!"
Monica Karunakaran stated, "I have been to MI-AMTE before and found the conference to be an enjoyable time to connect with colleagues from around Michigan. The presentations were insightful and relevant to my work as a mathematics teacher educator."
To learn more about MI-AMTE check out their website. Below is more information about the Michigan State University presentations at this conference.
Written by
Liz Havey
Saturday, March 19
8:45 am – 10:00 am
Addressing Equity in Teacher Education Programs: Creating Pathways to Teaching Careers That Are Inclusive and Affirming.
There is a great need for recruiting more minoritized students into teaching. However, there are challenges with retaining these students in the pathway to teaching. The focus of conversation in this session is on naming these challenges and discussing pathways that are inclusive and affirming. This session will repeat at 10:15 am -11:30 am.
Kristen Bieda and Shelia Orr