MSU Math Ed at 2020 AMTE Conference
Release Date: Jan 31, 2020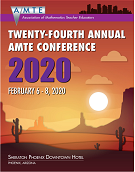 Several members of the MSU Mathematics Education community will be presenting at the 24th Annual Conference of the Association of Mathematics Teacher Educators (AMTE) in Phoenix, Arizona starting Thursday, February 6th.
The theme of this year's conference is "looking ahead to the future." The conference will be held at the Sheraton Phoenix Downtown Hotel.
Monica Karunakaran, who is presenting on mathematics anxiety stated, "The Association of Mathematics Teacher Educators' annual meeting is one of my favorite conferences because of the opportunities for conversations related to both research and teaching practices. I often leave this conference reinvigorated about the ways in which research is being used to support many aspects of teacher learning."
She continued, "The presentation I am giving this year is a joint presentation with Kevin Voogt about a strategy for reducing mathematics anxiety among prospective elementary teachers. I am excited about this presentation because of the collaboration with Kevin and because of the chance to talk with other mathematics teacher educators about a teaching practice that I have used when teaching MTH 201 and 202 for the past couple of years that seems to have an effect on my students' mathematics anxiety levels."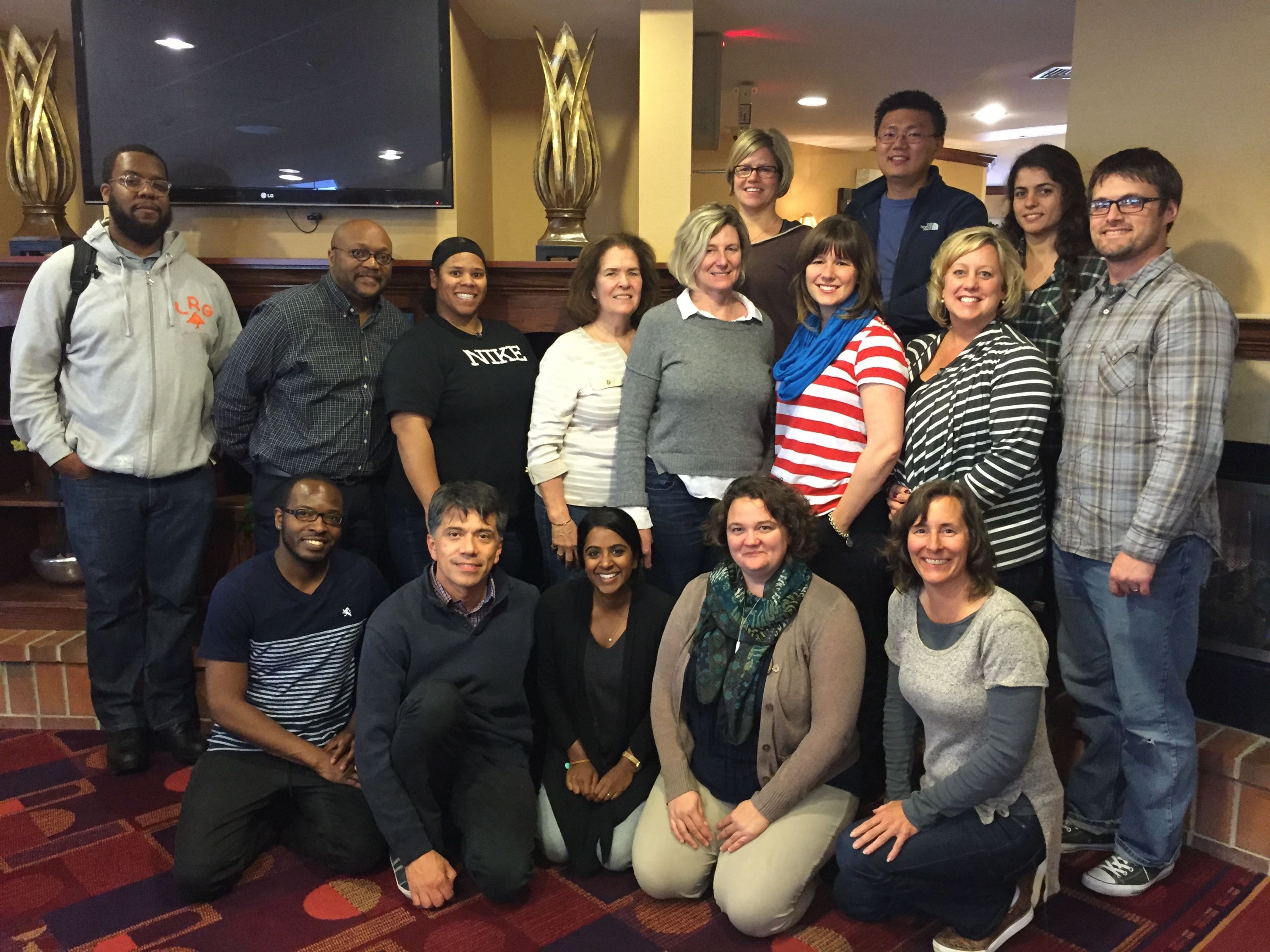 Members of the Access, Agency, and Allies in Mathematical Systems (A3IMS) research project team (Brent Jackson, Molade Osibodu, Sunghwan Byun, Missy Cosby, and Principal Investigators Beth Herbel-Eisenmann and Tonya Bartell) will be leading a discussion session at AMTE. They have created a reflective tool for mathematics teacher educators to cultivate an antiracist practice.
"The team began to develop this tool to better understand the distinction between nonracism and antiracism—particularly in regards to mathematics teacher educators' practices," noted Brent Jackson. "We designed the tool by drawing on Patricia Hill Collin's conceptualization of four domains of power (disciplinary, institutional, cultural, and intrapersonal). Within each domain we offer guiding questions, examples of nonracist and antiracist practices, and resources to help move toward antiracist practices. The team is looking forward to fostering conversations about antiracist mathematics teacher educator pedagogy and getting feedback on the current version of the tool."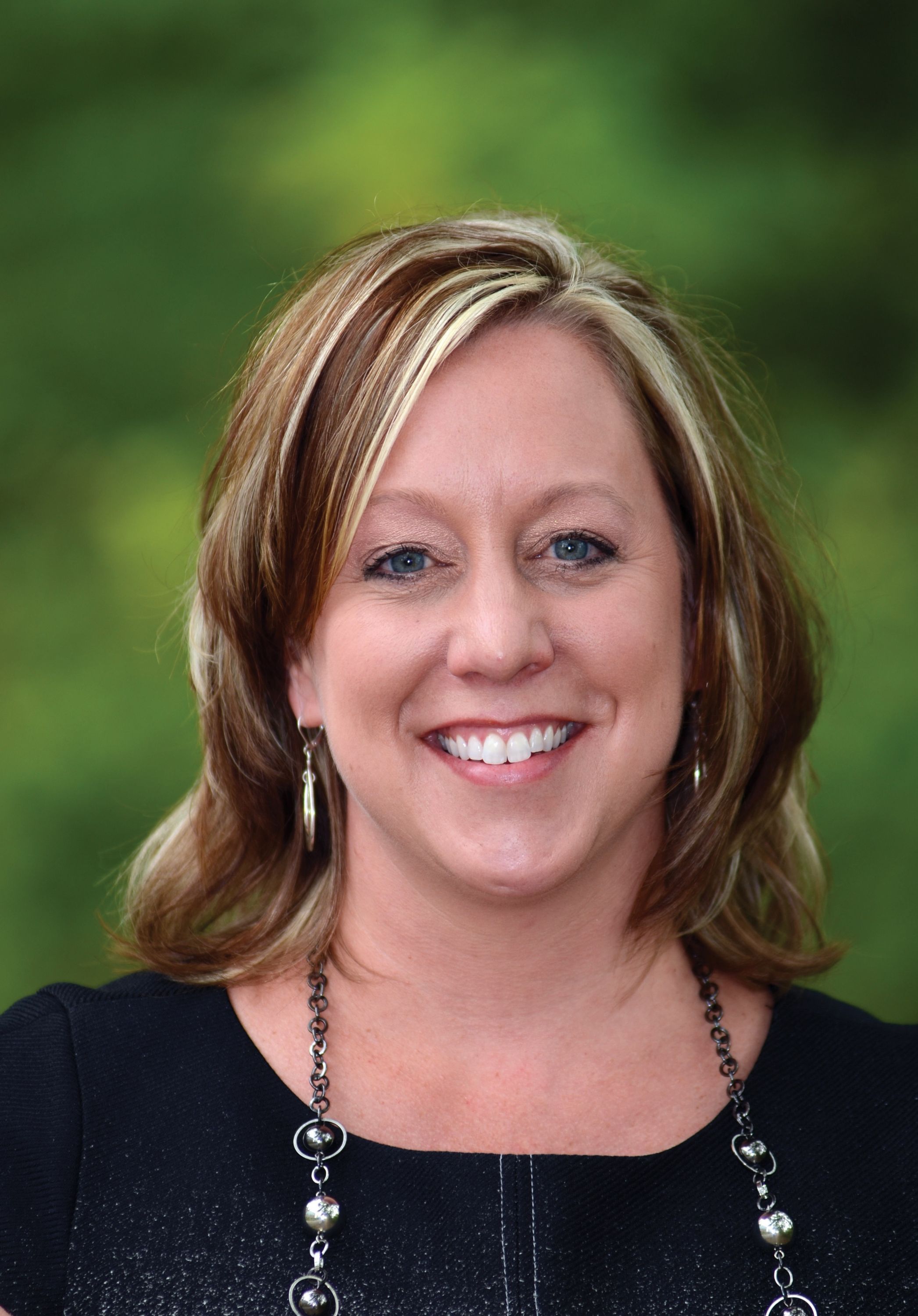 Tonya Bartell commented, "The Association of Mathematics Teacher Educators' annual meeting is a meeting and conference I look forward to attending each year, as I get to learn from other mathematics teacher educators about issues related to both research and practice."
Tonya added, "This year, I am presenting with colleagues about some professional development activities we engaged with teachers for the A3IMS project. In particular, we consider how activities aimed to support thinking about privilege and oppression – namely a Target/Non-Target Identities activity and a Levels of Oppression activity – supported teachers in learning about themselves, about oppression as a system and structure, and what we learned as mathematics teacher educators in the process. Participants will engage in the activities while at our session, also allowing us another opportunity for reflection and learning."
MSU mathematics education faculty and graduate students presenting this year include Tonya Bartell, Kristen Bieda, Sunghwan Byun, Chris Dubbs, Beth Herbel-Eisenmann, Brent Jackson, Monica Karunakaran, Molade Osibodu and Kevin Voogt.
Please see the conference program for more information.
Written by
Olivia Hinterman
MSU Presentations:
Thursday, February 6, 2020
Beth Herbel-Eisenmann, Brent Jackson, Ashley Danielle Scroggins
10:45am-11:45am, Session 12, Encanto B
Whose "Support Group"?: Negotiating Purpose Within Partnership Between Mathematics Teacher Researchers and Teacher Educator Researchers
Tonya Bartell, Courtney Koestler, Joel Amidon
3:30pm-4:30pm, Session 51, Estrella
Supporting Mathematics Teachers' Understanding of Privilege and Oppression: A Critical Examination
Kristen Bieda, Nickolaus Ortiz
4:45pm-5:30pm, Session 73, Phoenix E
Preservice Teachers' Understandings of the Professional Obligations of Mathematics Teaching
Friday, February 7, 2020
Sunghwan Byun
8:00am-9:00am, Session 74, Desert Sky
Developing the Equity Literacy of Prospective Teachers in their Practice-Based Experience: An Application of Equip
Brent Jackson, Molade Osibodu, Sunghwan Byun, Beth Herbel-Eisenmann
9:15am-10:00am, Session 97, Maryvale B
Toward an Antiracist Mathematics Teacher Educator Practice: A Reflective Resource
Chris Dubbs, Courtney Koestler, Kyle S. Whipple
2:15pm-3:00pm, Session 130, Phoenix A
LGBTQQ+ Responsive Mathematics Teacher Education: Comparing Experiences Across Contexts
Saturday, February 8, 2020
Kristen Bieda, Sheila Orr, Kevin Voogt, Melissa Hale
8:00am-9:00am, Session 156, South Mountain
Practicing Purposeful Questioning: Alignment Between Secondary Prospective Teachers' Planned and Enacted Questions During Early Field Experiences
Monica Karunakaran, Kevin Voogt
10:30am-11:30am, Session 186, Laveen A
Addressing Elementary Pre-Service Teachers' Mathematics Anxiety