MSU Math Ed at AMTE
Release Date: Feb 7, 2022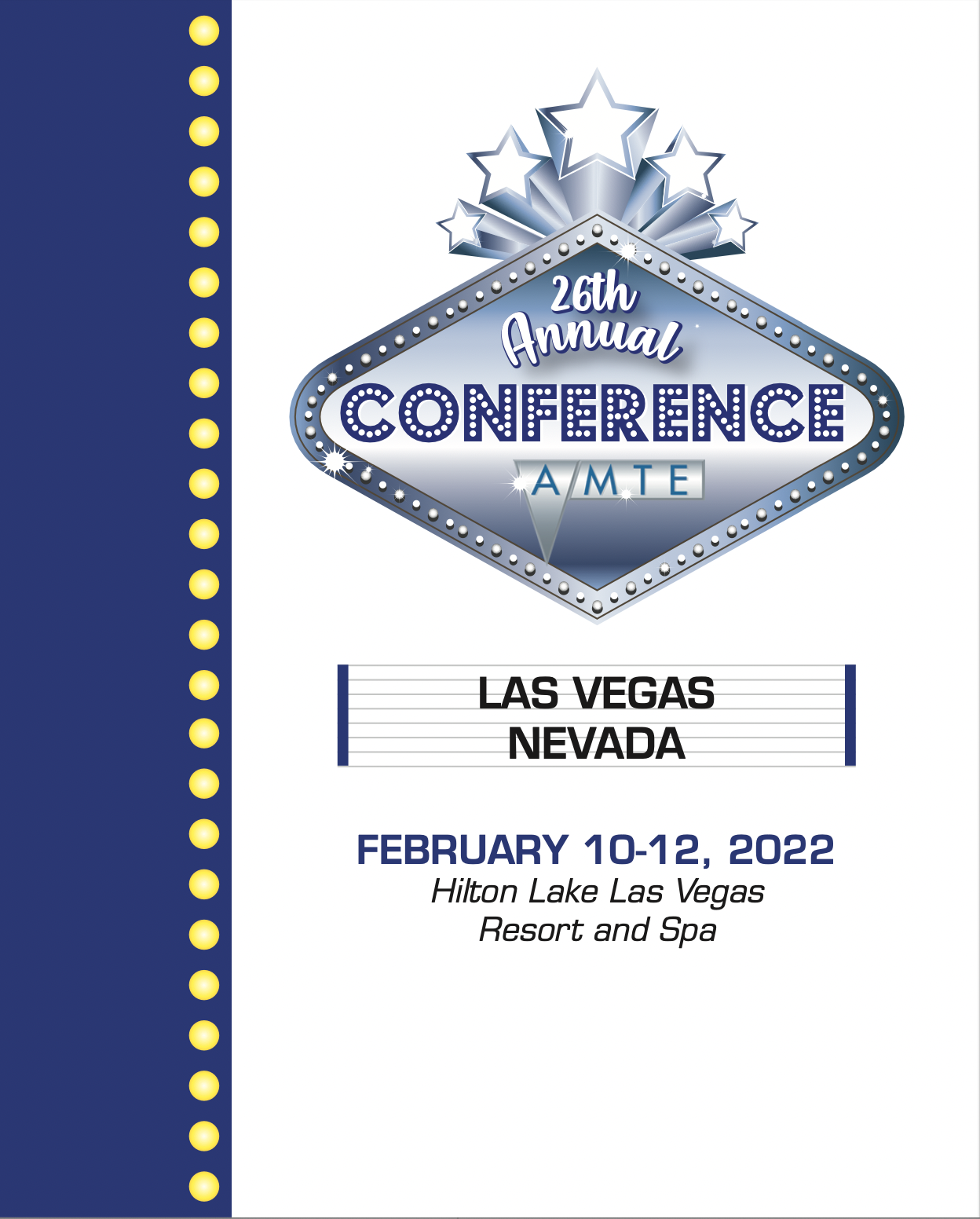 A number of members from the MSU mathematics education community are presenting at the 26th Annual Conference of the Association of Mathematics Teacher Educators (AMTE). The conference will be occurring in person, February 10-12, at the Hilton Lake Las Vegas Resort and Spa, with a limited virtual option for the conference also available.
The goal of the AMTE conference is to provide an inclusive environment for a diverse community of mathematics educators where they will be able to share their thoughts and research findings with each other.
MSU faculty and graduate students presenting at the conference are Tonya Bartell, Kristen Bieda, Gail Burrill, Sandra Crespo, Corey Drake, Lisa Hawley, Brent Jackson, Rileigh Luczak, Shelia Orr, Sunyoung Park, Brady Tyburski and Kathryn Westby.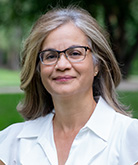 MSU Mathematics education professor and associate chair of graduate education, Sandra Crespo, will be giving the Judith Jacobs lecture. The title of her talk is What does it mean and what will it take to be an anti-racist mathematics teacher educator? In this lecture she will be sharing information about supporting mathematics educators to develop awareness and practices to address educational injustices.
Sandra stated, "In this presentation I share what I think it means to be an anti-racist mathematics teacher educator and why I believe we all have work to do to earn the trust and the privilege of being taken seriously as educators committed to racial justice."
She continued, "To do so, I reflect on the past, present, and future of my career-long commitments to equity and anti-oppressive mathematics education. I critically audit the theoretical and practice frameworks that have informed my own scholarship for areas where I have hit and missed the opportunity to center race and de-center whiteness. I invite our community of mathematics teacher educators to consider not just how to reframe our work so that it fits within an anti-racist framework but also highlight the critical work each of us needs to do to authentically claim we are taking an anti-racist approach in mathematics teacher education."
Crespo will deliver the Judith Jacobs lecture at 5 pm on Friday, February 11th.
Other MSU faculty and doctoral students commented on the presentations that they will be sharing at this conference.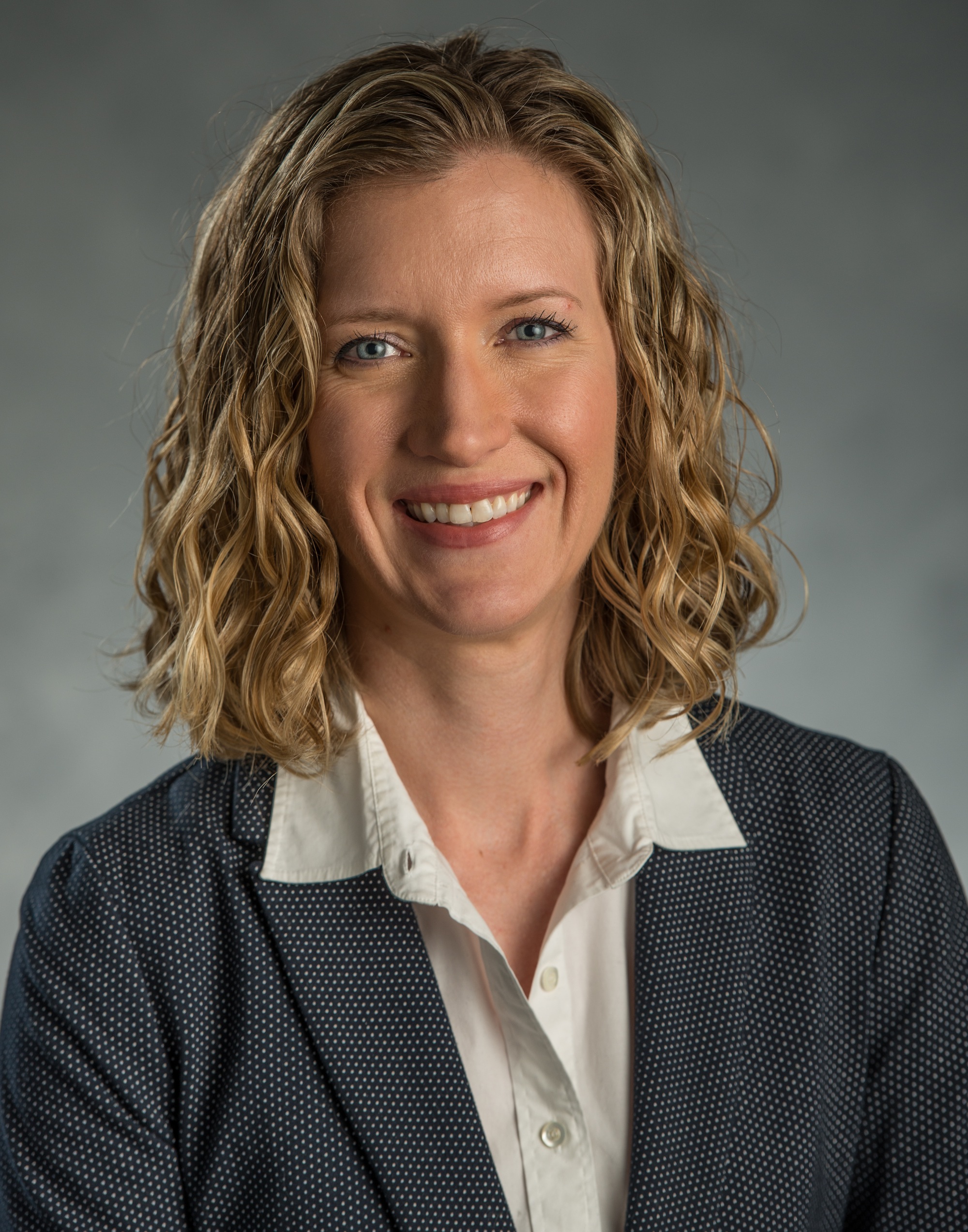 Kristen Bieda stated, "Brady Tyburski and I will be presenting our work on a new framework to analyze components of prospective secondary mathematics teachers' eliciting of student thinking in a mediated field experience. The framework was developed from data collected as part of my NSF-funded grant Investigating Early Field Experiences for Prospective Mathematics Teachers through the UTE Model with co-PIs Dr. Michelle Cirillo (University of Delaware) and Dr. Fran Arbaugh (Penn State University)." Kristen and Brady will be presenting on Thursday, February 10, 5:00-5:45 pm.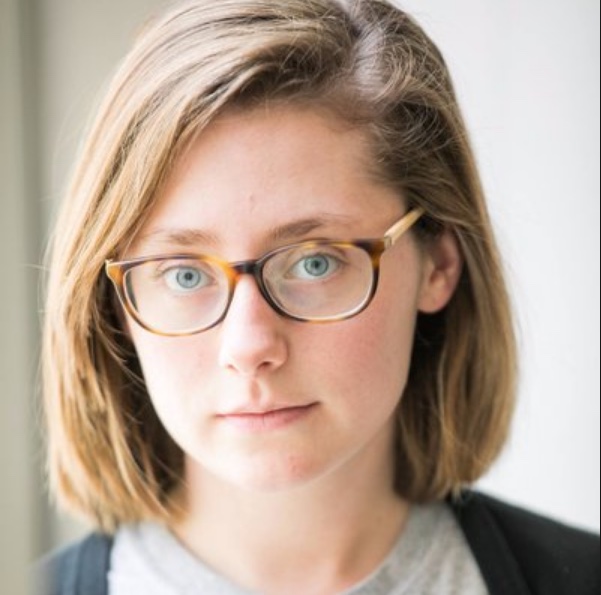 Rileigh Luczak (pictured at right), Sheila Orr, and Kristen Bieda will be sharing their work on supporting preservice secondary mathematics teachers in attending to the relational and disciplinary aspects of teaching in lesson plans in a discussion session. Within the context of the University Teaching Experience (UTE), a mediated field experience coordinated by Kristen, Sheila and Rileigh developed a lesson preparation guide for preservice teachers that includes anticipating not only how students might respond mathematically in class, but how they might engage with each other and the instructor(s). They will be having their discussion session on Thursday, February 10 from 2:15-3:15 pm.
For more information about the AMTE conference please see the conference program or their website. Where and when MSU faculty and students' presentations are occurring are listed below.
Written by
Liz Havey
MSU Presentations
Thursday, Feb. 10
2:15 - 3:15 pm, Session 35, Montelago II
Supporting Preservice Teachers in Attending to Relational and Disciplinary Aspects of Teaching in Lesson Plans
Sheila Orr, Kristen Bieda and Rileigh Luczak
5:00 – 5:45 pm, Session 79, Salon III
Learning to Elicit Student Thinking in An Early Field Experience
Kristen Bieda, Brady Tyburski with others
Friday, Feb. 11
10:30 – 11:30 am, Session 109, Monte Vista
Supporting Beginning Teachers' Mathematics Curriculum Use in Their First Three Years
Corey Drake with Byungeun Pak, Dixie State University
10:30 – 11:30 am, Session 111, Lago
Leveraging Community and International Perspective to Maximize Mathematics Teacher Educator Development
Gail Burrill and Craig Willey, Indiana University-Purdue University Indianapolis
10:30 – 11:30 am, Session 121, Assisi
Mismatched Conceptualizations of Equity: Teachers' Action Research in a Professional Development
Tonya Bartell, Kathryn Westby and Brent Jackson
1:30 – 2:15 pm, Session 122, Event Center
Poster Session
P11. "I Did Not Know What I Was Doing": Mathematics Teachers' Learning About Curriculum
Sunyoung Park
5:00 – 6:30 pm, Salon I-IV
Judith E. Jacobs Lecture
What Does it Mean and What Will Take to Be an Anti-Racist Mathematics Teacher Educator?
Sandra Crespo
Saturday, Feb. 12
9:30 – 10:30 am, Session 175, Siena
Good Literacy Teaching, Good Math Teaching: Using Ideas from Literacy to Enhance Elementary Mathematics Instruction
Lisa Hawley
10:45 – 12:00 pm, Session 184, Monte Vista
Building Capacity for Teaching Mathematical Modeling Through Data: Implications for the Preparation of Teachers
Gail Burrill and Thomas P. Dick, Oregon State University