Osibodu featured in The Engaged Scholar Magazine
Release Date: Oct 22, 2018
https://engagedscholar.msu.edu/magazine/volume13/osibodu.aspx; Magazine article written by Carla Hills; CMP Photo by Amie Lucas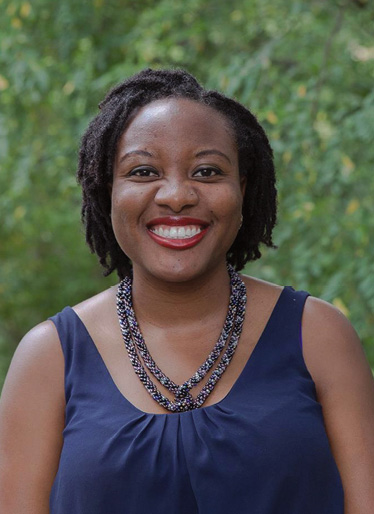 Oyemolade "Molade" Osibodu, PRIME mathematics education doctoral student, is featured in the 2018 edition (Volume 13) of The Engaged Scholar Magazine, an annual publication by University Outreach and Engagement at MSU.
The focus of the magazine is "on collaborative partnerships between MSU and its external constituents—partnerships forged for mutual benefit and learning, with an emphasis on research."
The article, written by Carla Hills, is titled "Meaningful Math: How Experiential-Based Curriculum Impacts Social Change".
Molade came to the U.S. from Nigeria when she was 16 and obtained her bachelor's and master's degrees here, plus worked as an electrical engineer for a time. She had only returned home twice in those 8 years, so when an opportunity arose to teach in Africa during her first year in a doctoral program, she jumped at the chance. Molade speaks of how her time teaching at the African Leadership Academy in South Africa "reshaped my identity in ways that are just so powerful" and that it gave her a sense of purpose. She states, "I want to use my dissertation research to bring in voices of Africans, whether I'm working with African communities in the U.S. or on the continent."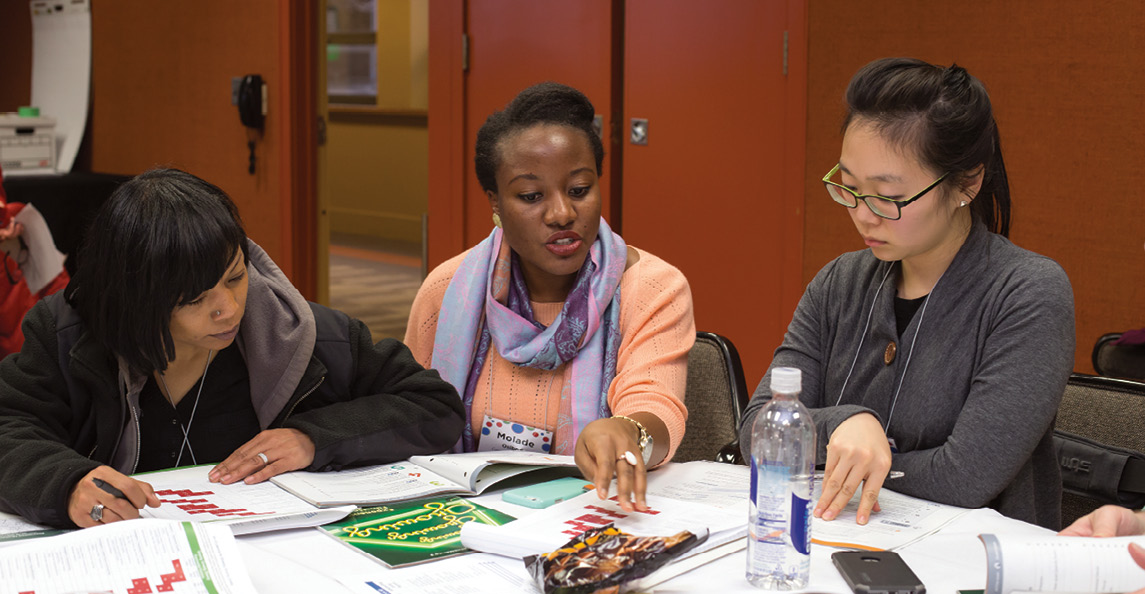 She speaks of integrating math education with social justice issues in a teaching curriculum, such as her work in teaching quantitative literacy at MSU a couple of summers ago. She also has been an advocate for international social justice, by serving as the president of the African Graduate Students Association, and she received MSU College of Education recognition through the Tanzania Partnership Program Curriculum Development Fellowship and a Fellowship to Enhance Global Understanding in Indonesia.
Molade stated, "I'm reading a book right now that says, 'knowledge was there before you came and found it.' I think that's really important to remember when we are working with young people. We are sharing knowledge, not making our knowledge the only knowledge. I want to give them the authentic experiences and opportunities to learn rigorous mathematics, and encourage awareness of the social justice issues and impacts surrounding the math."
Molade is looking forward to completing her dissertation and is excited to see where her doctoral work will take her in the future.
To read more, please visit the Meaningful Math article online.