Osibodu Reflects on Global Understanding trip to Indonesia
Release Date: Jul 18, 2016
Molade Osibodu, a mathematics education doctoral student in PRIME, was awarded a Fellowship to Enhance Global Understanding (FEGU) to Indonesia for summer 2016, through the College of Education. Molade describes her experiences below:
The Fellowship to Enhance Global Understanding (FEGU) in Indonesia took place from May 8th until May 28th, 2016. We began in Jakarta, the capital of Indonesia where we spent our first week.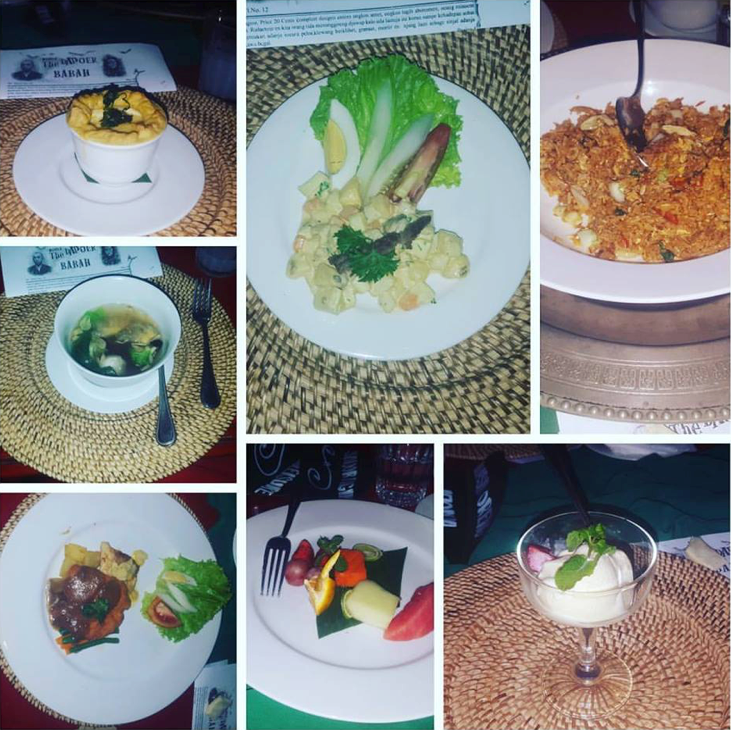 Our first dinner spread in Jakarta
The first institution we visited was the premiere university in Indonesia – University of Indonesia. We also met with the Ministry of Education and Culture and the National Board of Standards. At the National Board of Standards, I was pleasantly surprised because a mathematics education professor referenced Connected Mathematics Project. He emphasized that CMP is a quality curriculum that should be emulated in Indonesia. Given that the vast majority of doctoral students on this trip study race in the United States, many asked questions related to how Indonesia tackles difference and we quickly found that this was uncomfortable for them.
After about a week in Jakarta, we flew to Yogyakarta where we visited Borobudor temple – the oldest Buddhist temple in the world. It was magnificent.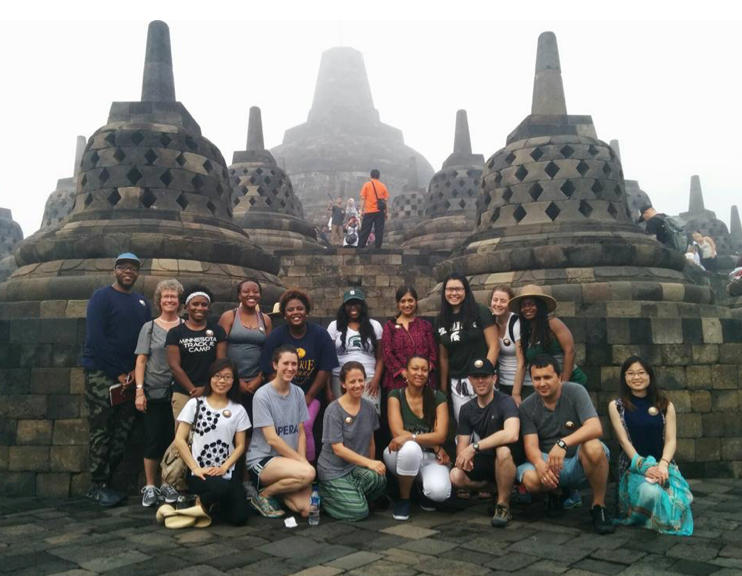 The entire FEGU Indonesia 2016 group in front of Borobudor temple
We moved on to Yogyakarta State University where we were hosted for a week by this institution. Here we interacted with university students who served as our student buddies for the week. Unfortunately, this was where we faced discrimination. It was revealed to us at the end of the trip that some of the University professors who served as host families refused to host the black students in their homes. Myself and others had sensed this at the onset when we were separated from the roommates we had selected prior to leaving the US but it was only confirmed to us at the end of the week by our trip leaders. This experience further reinforced the vast reach of white supremacy that I had learned about in my Critical Race Theory course in the spring. It was quite unfortunate though because this experience marred the trip for me and the other 6 black students.
A highlight in Yogyakarta was visiting a school that was devastated by the eruption of Volcano Marapi in November, 2010. Another highlight was visiting the University of Gadjah Mada's center for religious and cross cultural studies and the center for security and peace studies. The scholars we interacted with at both institutions were completely open and critical of Indonesia's education, which was quite refreshing.
We flew to Bali for the last week and our time here began with a 15-mile bike ride. It was spectacular. We stopped at a farm and a traditional Balinese home during the ride.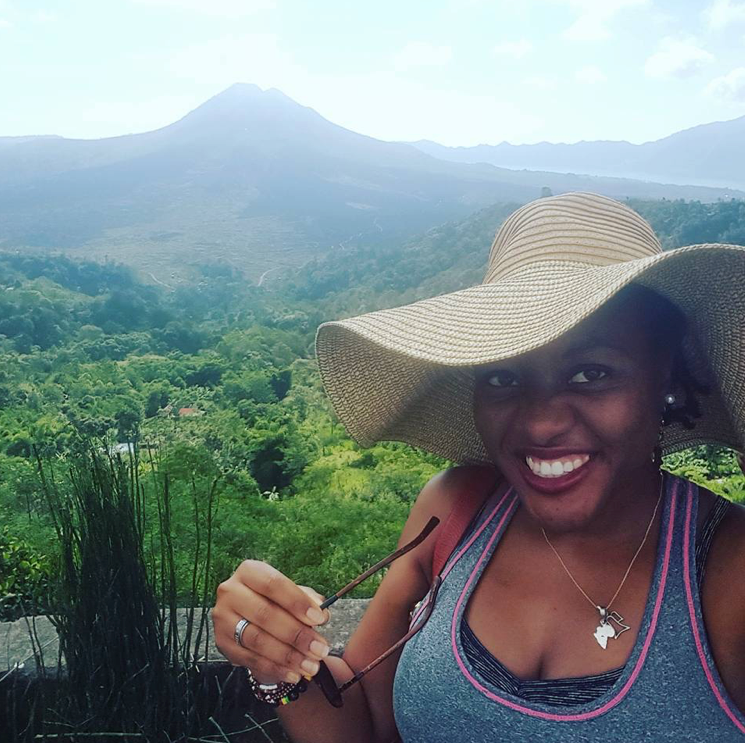 Picture taken on a tea stop before embarking on the bike ride
Bali is completely different from Jakarta and Yogyakarta because 85% of its income comes from tourism. It is also a Hindu province so instead of seeing women in Hijabs, we now saw offerings to the gods everywhere we went including our tour bus and restaurants. We visited two institutions in Bali and unfortunately encountered more racism at the last institution we visited.
My experience in Indonesia did not change my research interests in mathematics education. However, I am curious to learn more about the influence of religion in a student's educational trajectory. In particular, I would be interested in conducting an ethnographic study on an Islamic female interested in mathematics that finishes secondary school in Indonesia but transitions to a less rigid culture for university studies.