PRIME Graduates Celebrated
Release Date: May 8, 2019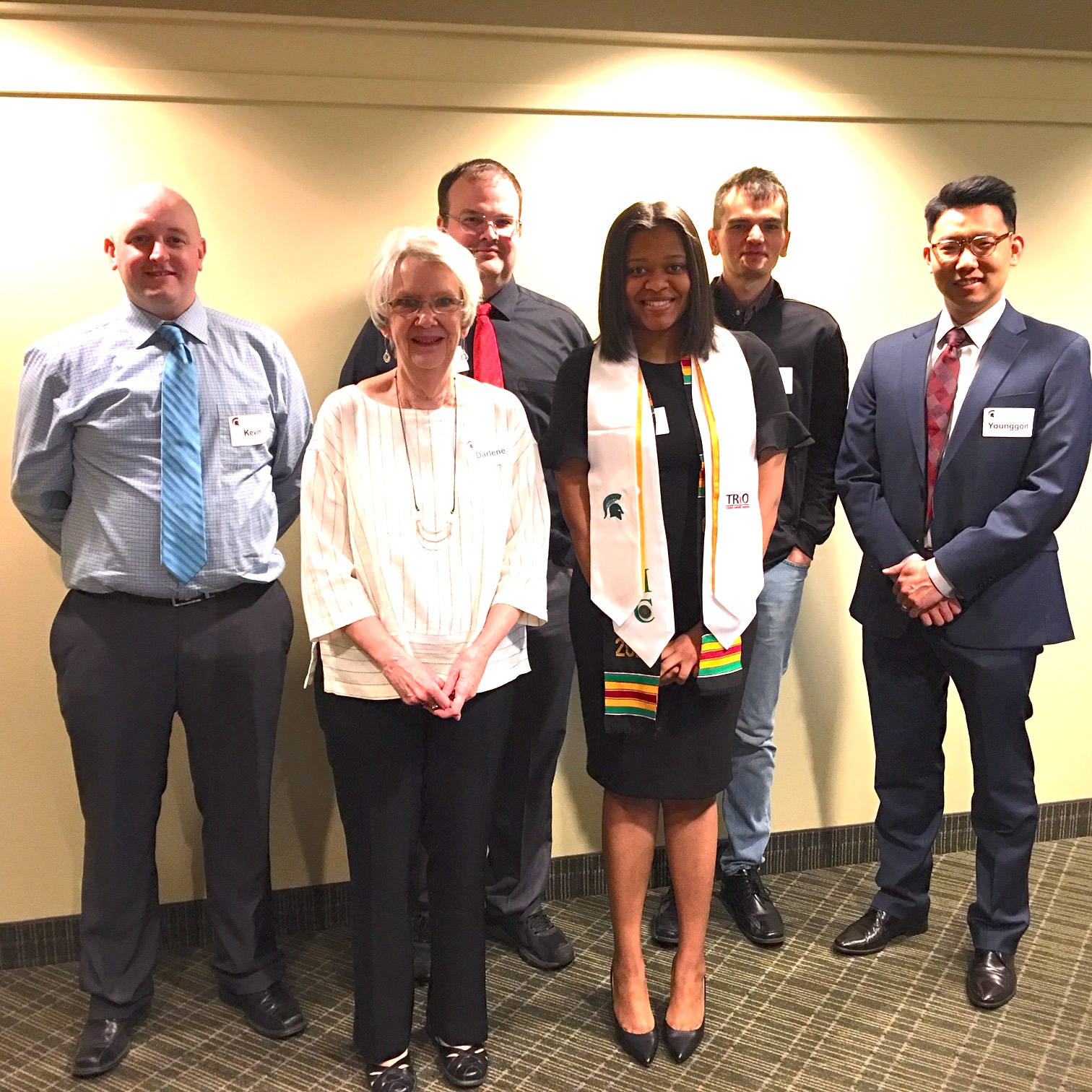 Congratulations to our PRIME mathematics education doctoral students who are defending their dissertation this spring or early summer and will be graduating in Summer 2019: Younggon Bae, Kevin Lawrence, Michael Morissette and Samuel "Luke" Tunstall.
Shayna Evans, undergraduate student worker in PRIME for 5 years with the Connected Mathematics Project, CMP, graduated with honors in Spring 2019 with her bachelor's degree, majoring in Applied Engineering Sciences and 3 minors.
On Friday, May 3rd, all PRIME doctoral graduates for 2018-2019 attended the PRIME Spring Luncheon in their honor, along with family members. Some of them participated in the hooding ceremony in the College of Education in the morning, and some in the Advanced Degree ceremony at the Breslin Center in the afternoon. Shayna and her family attended the luncheon as well and her undergraduate commencement ceremony.
Luke successfully defended his dissertation this May, and the remaining three doctoral students plan to defend their dissertation in June.
Brin Keller is the advisor for three of the doctoral students honored at this luncheon—Younggon Bae (co-advising with Shiv Smith Karunakaran), Kevin Lawrence, and for Darlene Kohrman, who graduated in Fall 2018.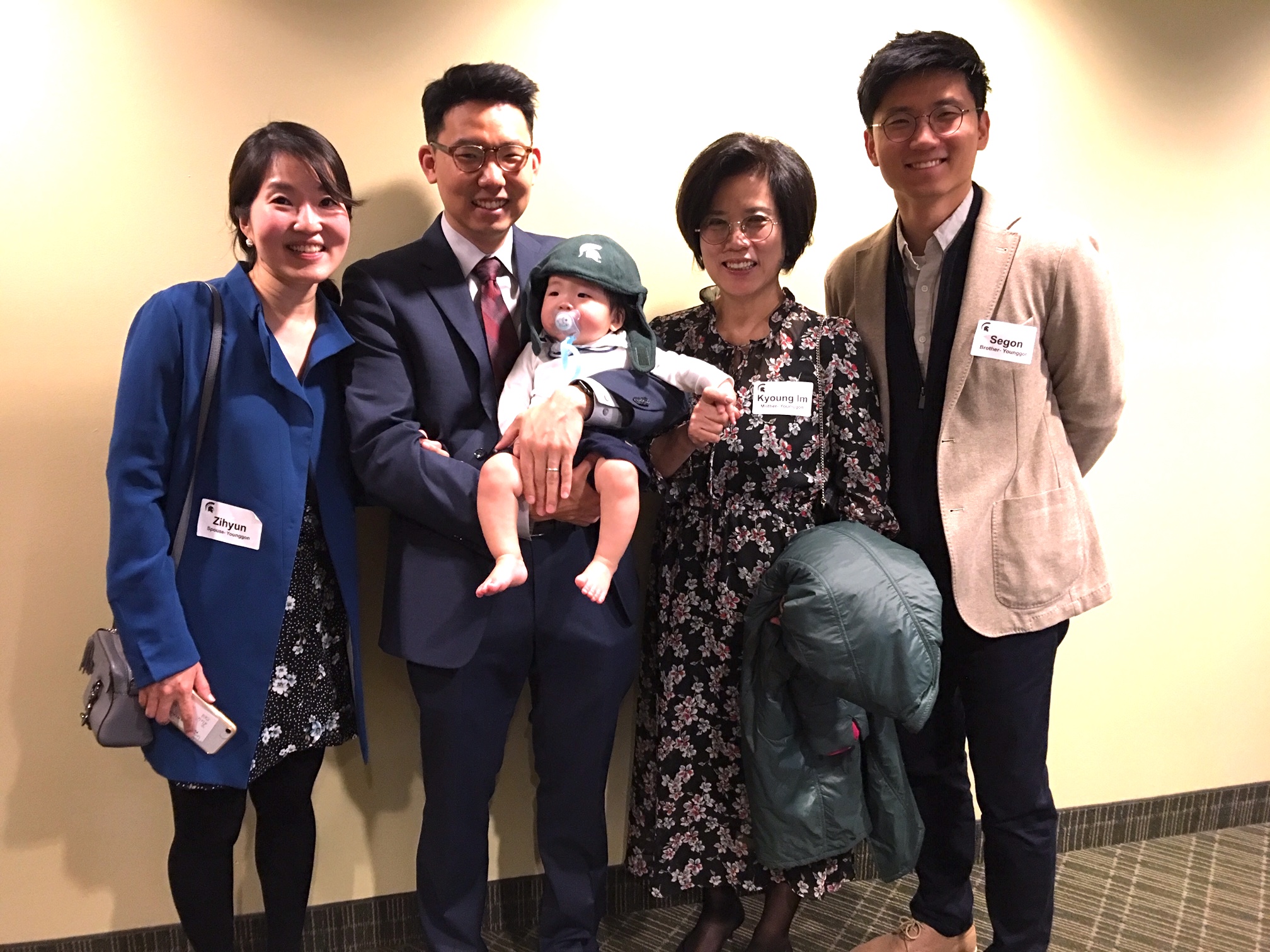 Younggon Bae will be defending his dissertation in late June, and then will move to Texas where he accepted an Assistant Professor position at University of Texas, Rio Grande Valley. Younggon's mother, Kyoung Im, and brother, Segon, travelled all the way from South Korea to celebrate Younggon's degree, so they received a large round of applause. Younggon's wife, Zihyun and infant son, Jaden, were also in attendance.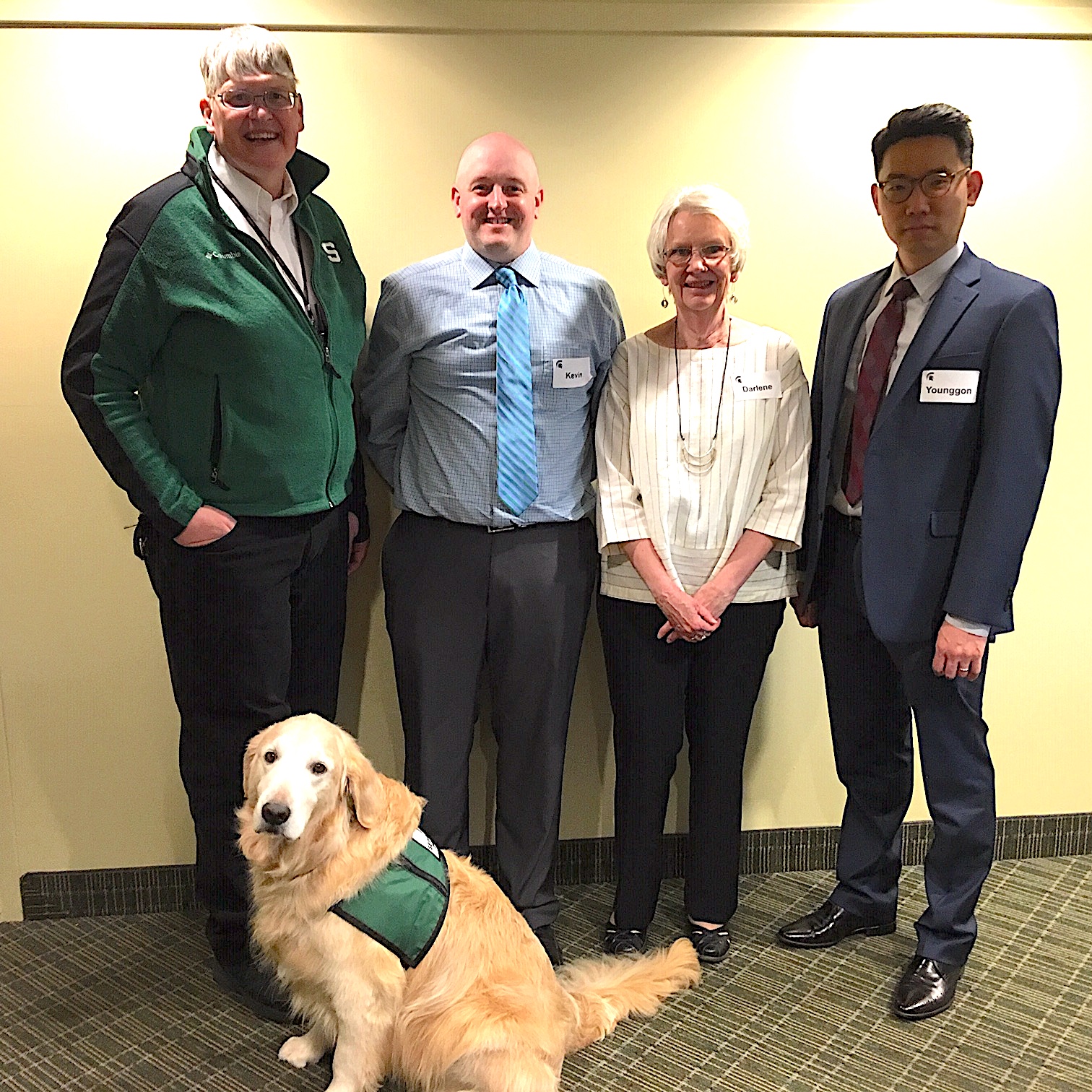 Kevin Lawrence also plans to defend his dissertation in late June. His parents, Jerry and Teresa, were in attendance from west Michigan for the luncheon and advanced degree ceremony following.
Brin complimented Kevin and Younggon on their many accomplishments and service during their time in the mathematics education doctoral program and acknowledged extensive mathematics teaching for both at MSU, including upper level mathematics courses.
Darlene Kohrman was teaching full-time at Kalamazoo Valley Community College while in the doctoral program at MSU, and is now an Emeritus Mathematics Instructor for KVCC. Darlene's husband, George, who accompanied her on many trips from Kalamazoo to East Lansing over the years, also attended the luncheon.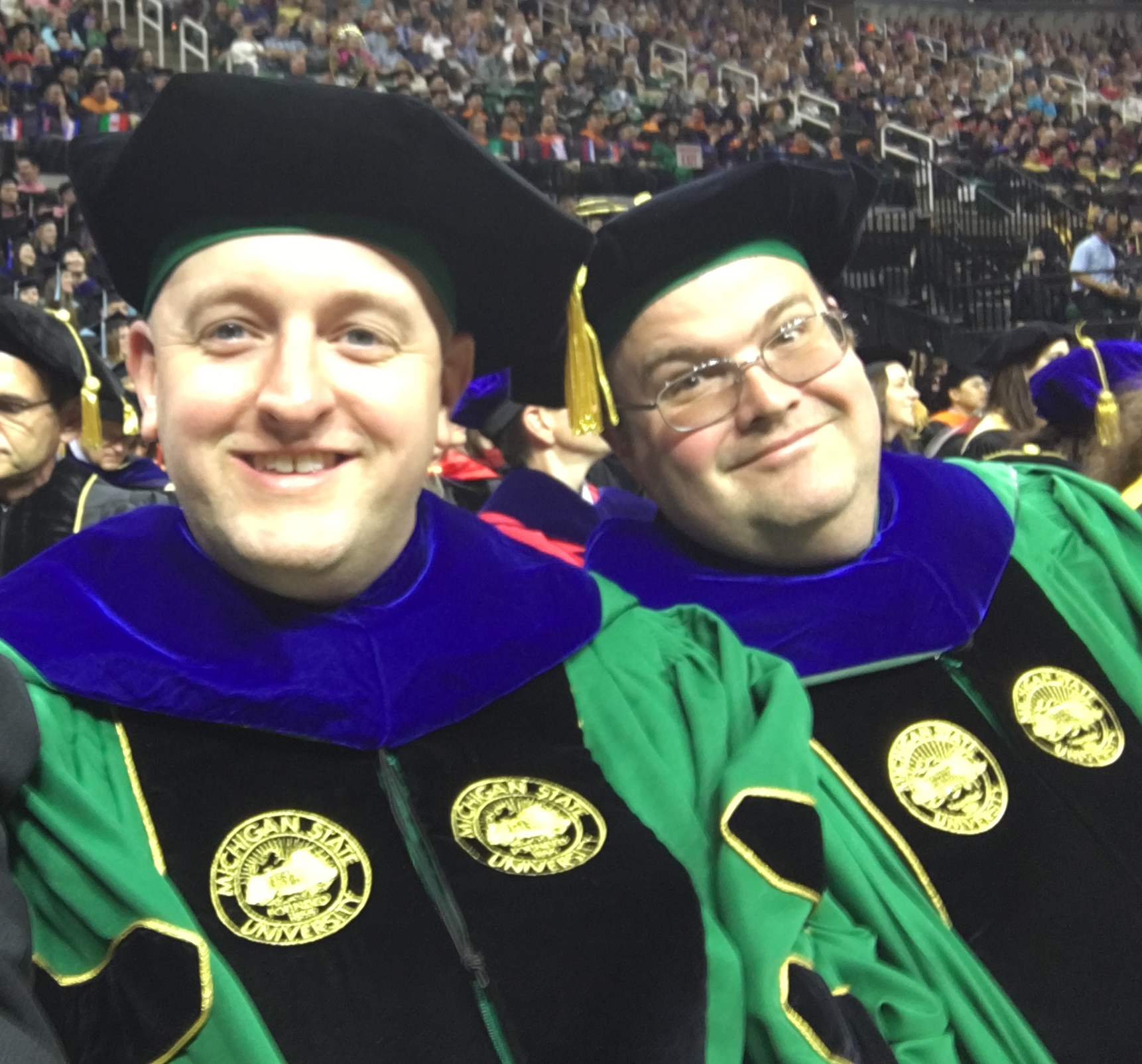 Beth Herbel-Eisenmann, co-advisor with Corey Drake of Mike Morissette, acknowledged his endless support of practicing and future teachers in Michigan, and included a summary of his extension of that work with his dissertation. Mike will be defending his dissertation on June 13th. His wife, Nikki, was in attendance, as well as his parents Michael Sr. and Mary, and two sisters, Michelle and Pam, from the Upper Peninsula of Michigan.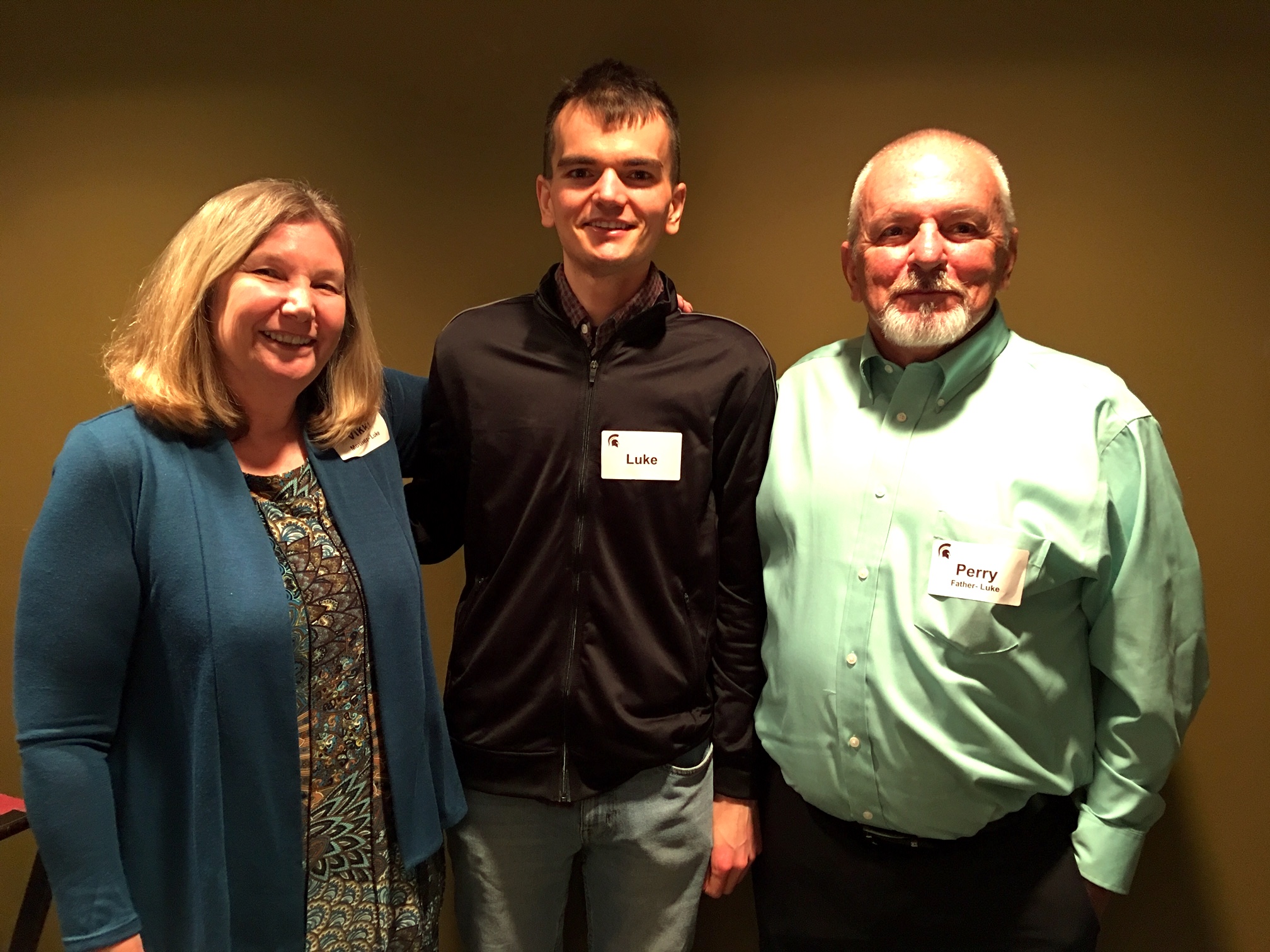 Ralph Putnam, Director of PRIME, spoke in honor of Luke Tunstall, who is Director of the new Quantitative Reasoning Skills Center at Trinity University in San Antonio. Luke has also been a very active member of the PRIME community, serving in leadership roles, organized a national conference at MSU, and is also a prolific writer with many publications, and even co-edited a book on quantitative literacy this year. Luke's parents, Vikki and Perry, from North Carolina joined in on the festivities of the day.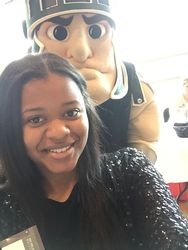 Billie Lozen, Coordinator for CMP, recognized the many years of work that undergraduate Shayna Evans provided to their middle school curriculum project. Shayna has accepted a position at United Airlines, and begins in early June. Shayna was one of eight MSU Honors College students who received an Exemplary Honors Award. Her parents, Darrel and Tawnya, and sister, Sierra, from east Michigan helped her celebrate at the luncheon.
We wish all of our graduating doctoral students and our graduating CMP student worker the best in their scholarly pursuits. Please check back to our website for the June defense dates, further information, and times. The public is invited to attend.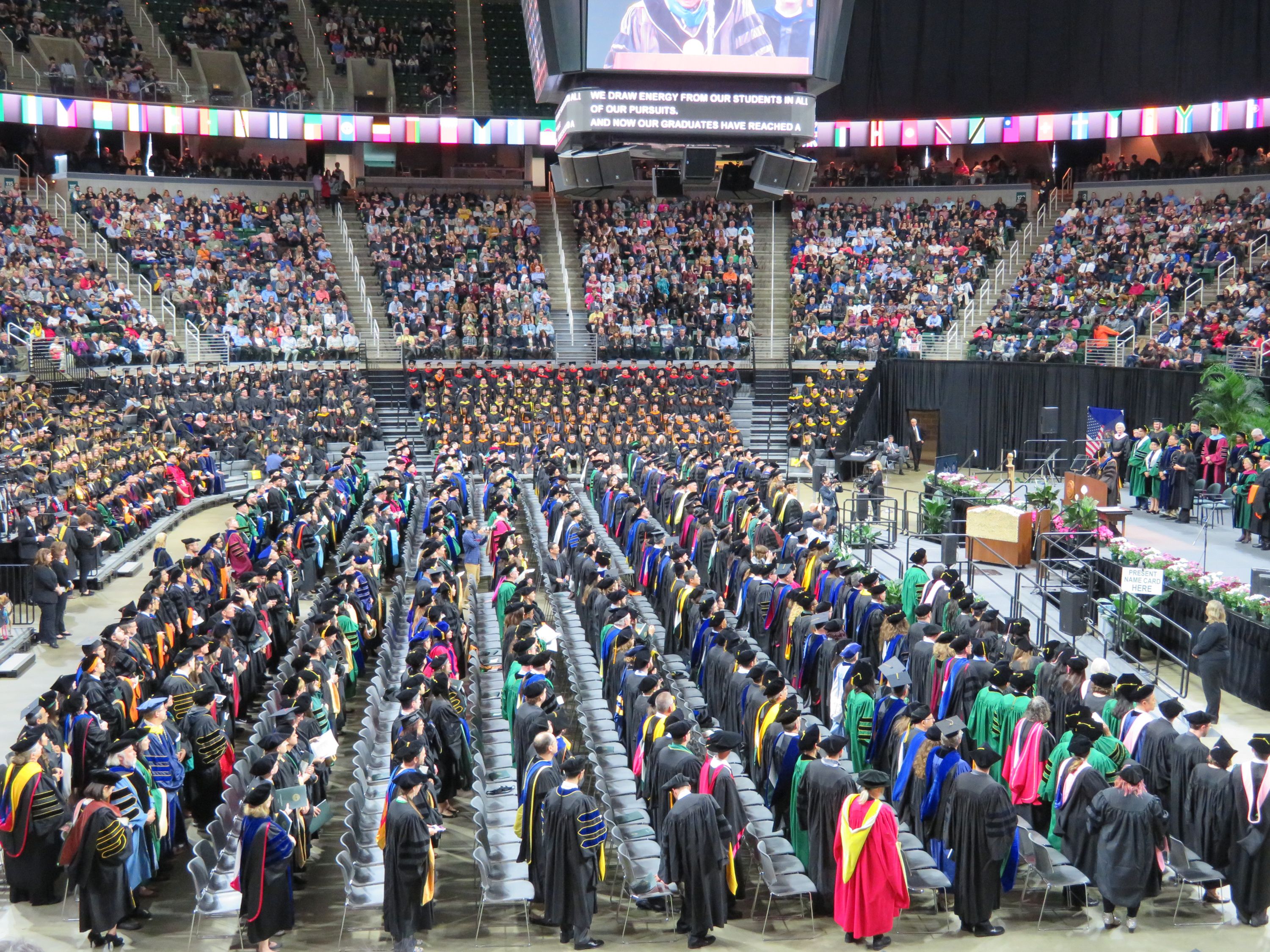 Advanced Degree Ceremony at the Breslin Center, MSU, May 3, 2019