PRIME Graduates for Spring/Summer 2018
Congratulations to our PRIME mathematics education doctoral students who are defending their dissertation this spring or early summer and will be graduating in Summer 2018: Jen Nimtz, Amy Ray and Visala "Rani" Satyam.
Also, our PRIME undergraduate student worker, Claudia Salwin, graduated this Spring 2018 with her bachelor's degree in Nutritional Science.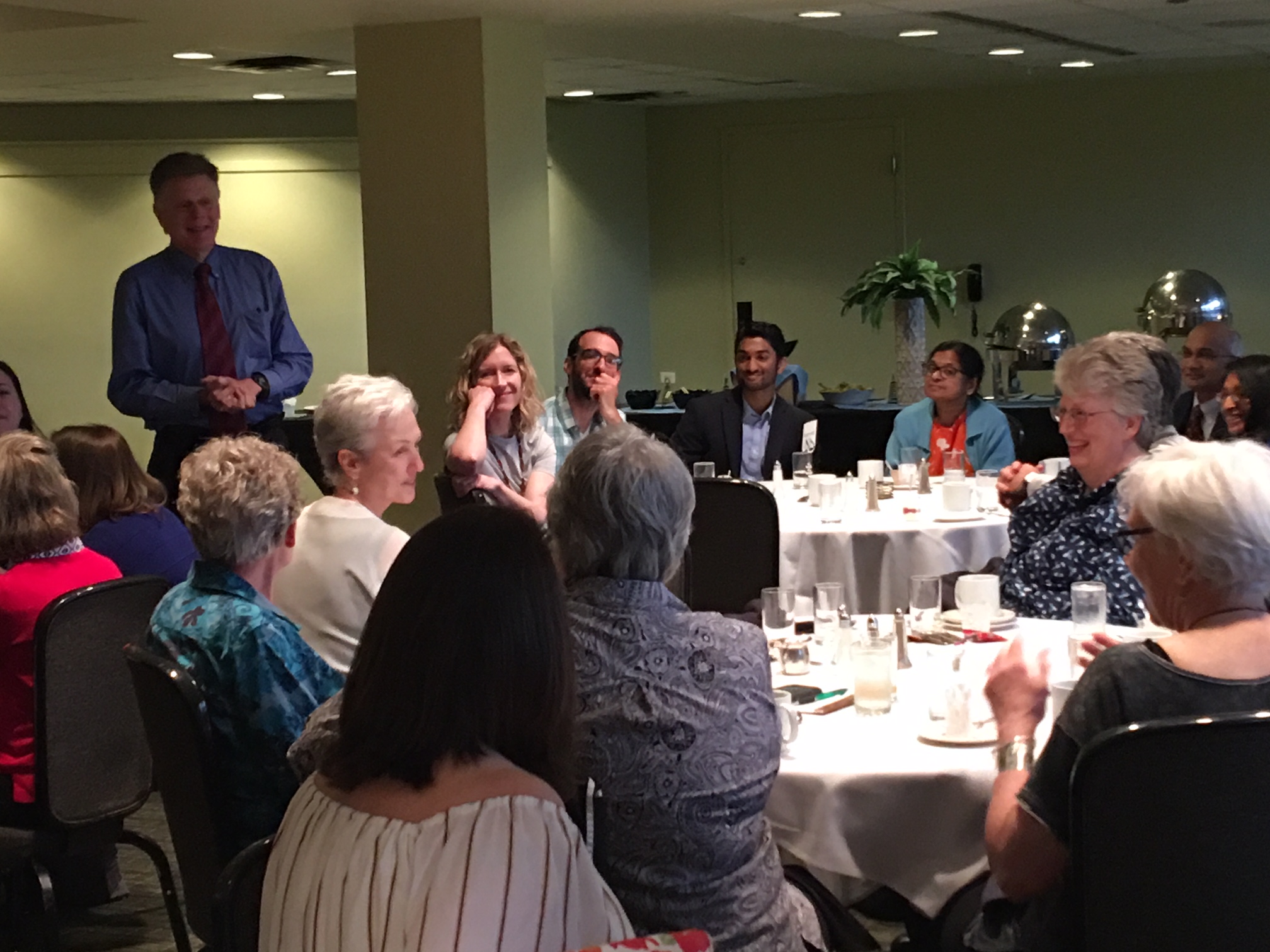 On Friday, May 4th, the doctoral students and their advisors participated in the hooding ceremony in the College of Education, attended the PRIME Spring Luncheon in honor of our graduates with their family, and also had the opportunity to walk through commencement for all graduate students at MSU at the Breslin Center in the afternoon, if desired. Claudia and her mother attended the luncheon as well and her commencement ceremony the following day.
All three doctoral students will be defending their dissertation in June.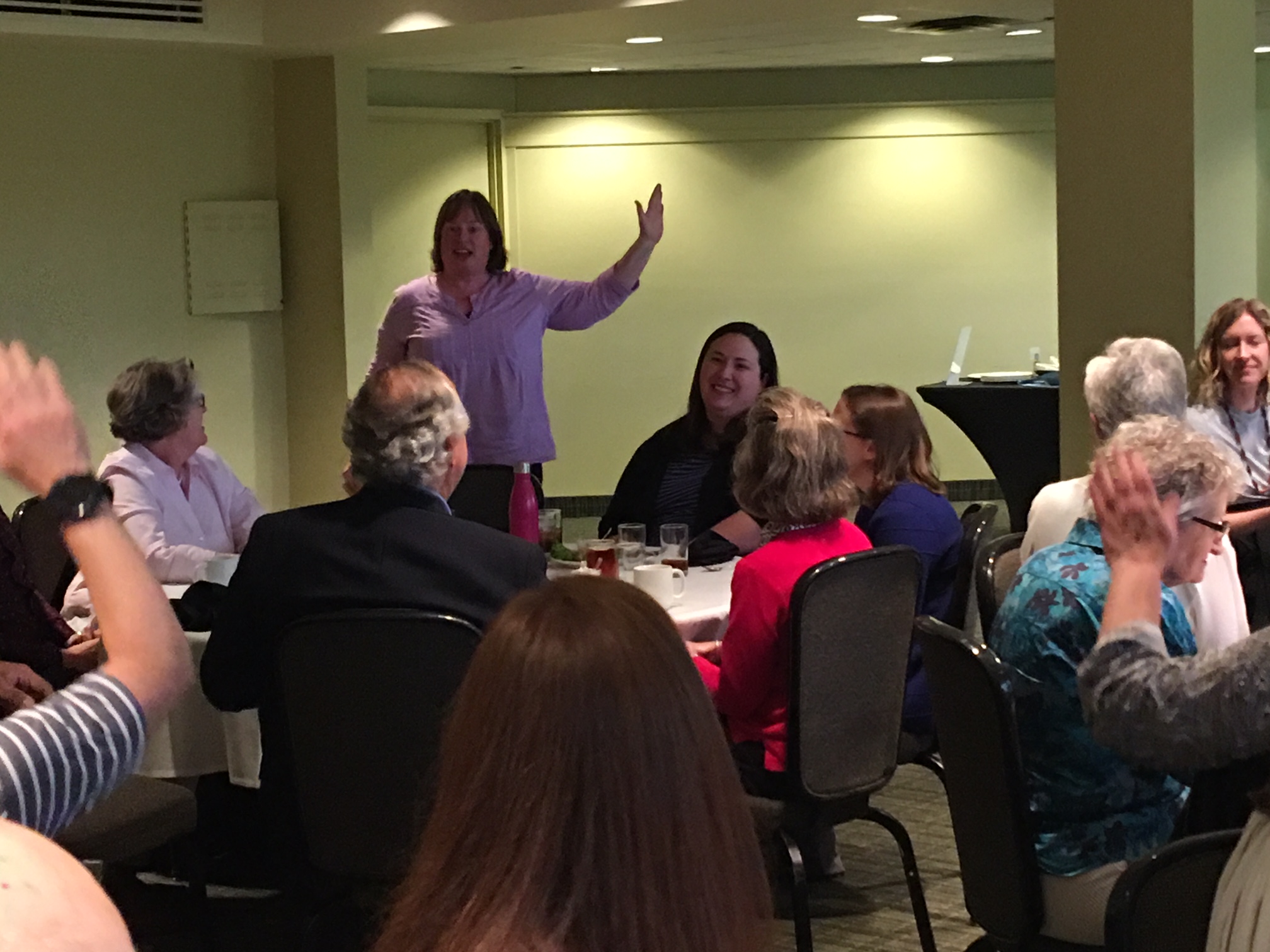 Ralph Putnam, advisor for Jen Nimtz, spoke in honor of Jen at the luncheon. She will be defending her dissertation on June 1st, and then will move to Western Washington University where she accepted a faculty position as Director of First Year Mathematics Instruction in the Mathematics Department.
Corey Drake, advisor for Amy Ray, applauded Amy's doctoral accomplishments, and to the amusement of all, asked everyone in the room to raise their hand who had the pleasure of tasting Amy's baked goods throughout her time here. Many hands were in the air! Amy will be defending her dissertation on June 22nd, and she has accepted a faculty position at Sam Houston State University in Texas.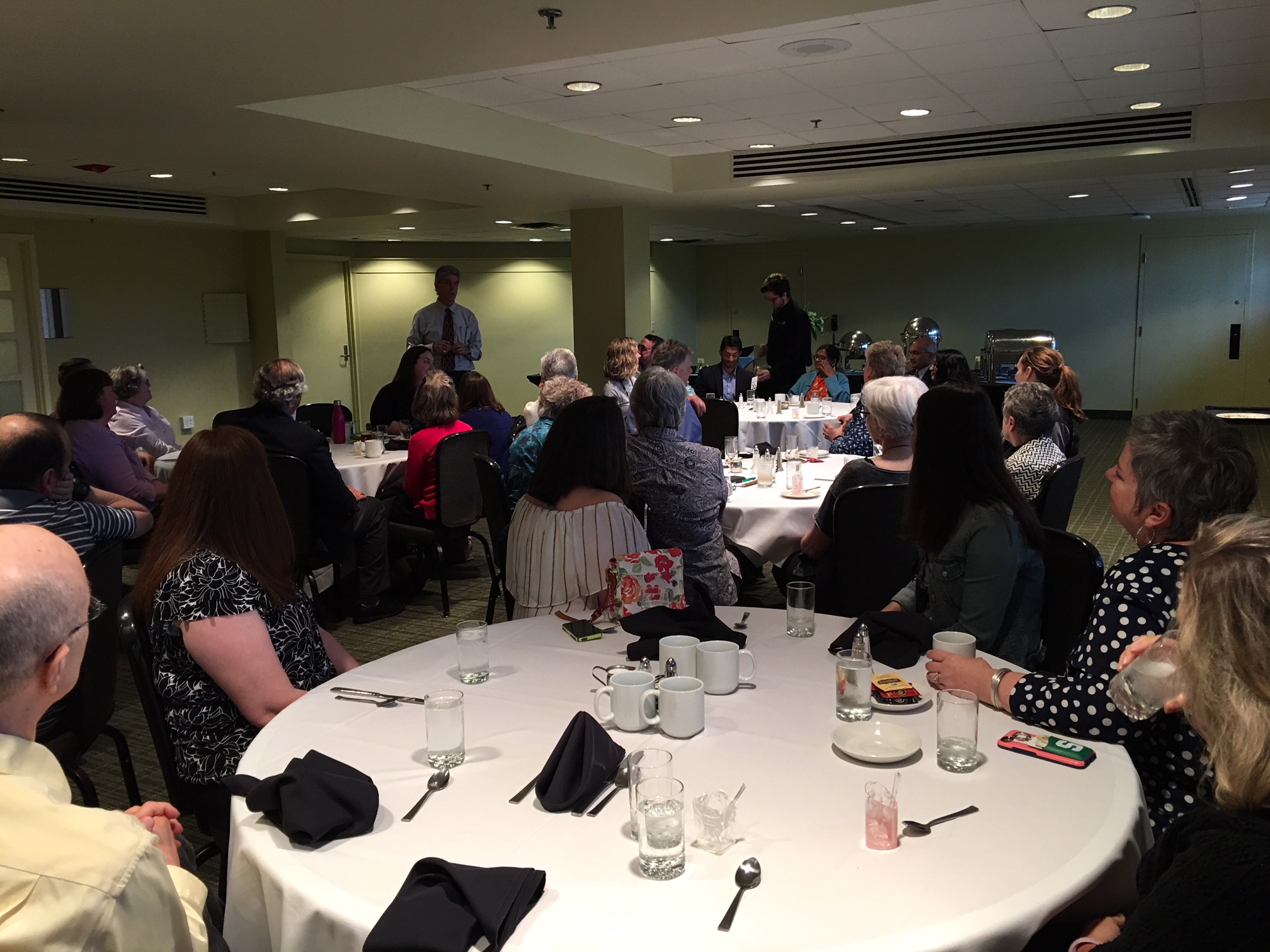 Jack Smith, advisor for Rani Satyam, complimented Rani on her many accomplishments and service during her time in the mathematics education doctoral program. She will be defending her dissertation on June 13th and has accepted a faculty position at Virginia Commonwealth University.
Jack also acknowledged the benevolence of Betty Phillips, Glenda Lappan (Professor Emerita) and Bill Fitzgerald (deceased), MSU authors of the Connected Mathematics Project, who have generously donated royalties from CMP to MSU. The Math Ed Doctoral Program relies heavily on their endowment to fund assistantships, fellowships, and travel for doctoral students.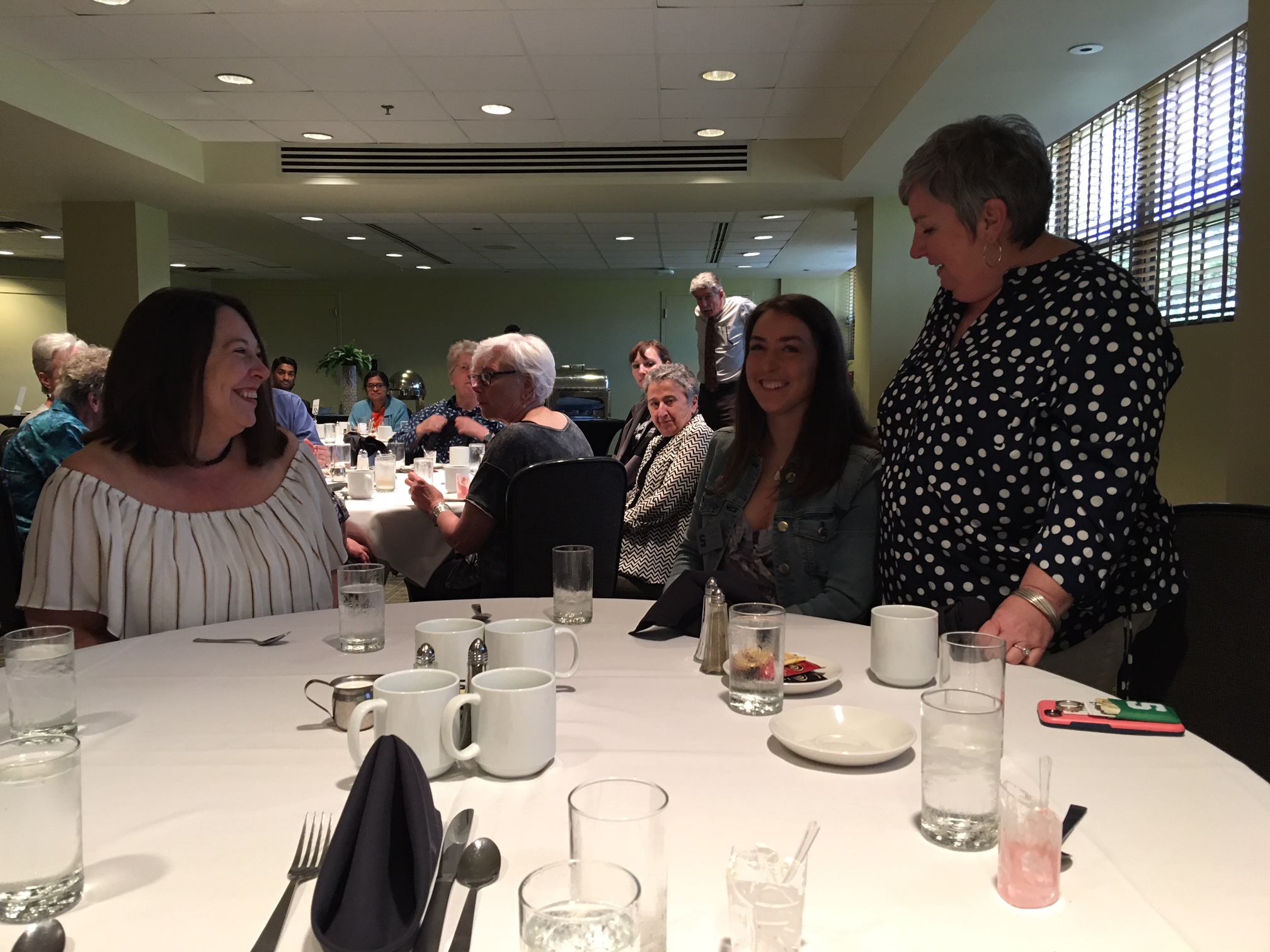 Freda Cruél, Academic Program Coordinator in PRIME and Claudia's supervisor, noted that Claudia plans to continue her medical studies in anesthesiology after an internship at the University of Michigan this coming year. Best wishes to Claudia in her studies and future career in the medical field! We will miss her support here in the PRIME office, where she has worked for two years.
We wish all of our graduating doctoral students and our student worker the best in their scholarly pursuits. Please check back to our website for the June defense dates, further information, and times. The public is invited to attend.
Photo of Jen Nimtz, Amy Ray, Rani Satyam, Claudia Salwin: