PRIME Graduating Doctoral Students
Congratulations to our PRIME mathematics education doctoral students who are defending their dissertation this spring or early summer and will be graduating in Summer 2017: Jeffrey Craig, Lynette Guzman, Frances Harper, Alexandria Theakston Musselman, Joanne Philhower, and Eryn Stehr.
On Friday, May 5th, many of them participated in the hooding ceremony in the College of Education, attended the PRIME Spring Luncheon with family, and then walked through commencement at the Breslin Center.
Alexandria Theakston Musselman successfully defended her dissertation earlier last week. Eryn Stehr, not pictured, will be defending her dissertation May 11th. The remaining students will be defending their dissertation in June.
This is a busy time for any doctoral student, but especially for Frances Harper, who will be getting married this coming weekend. "That is the best graduation present," she noted.
We wish all of our graduating doctoral students the best in their scholarly pursuits. Please check back to our website for the June defense dates and times. The public is invited to attend.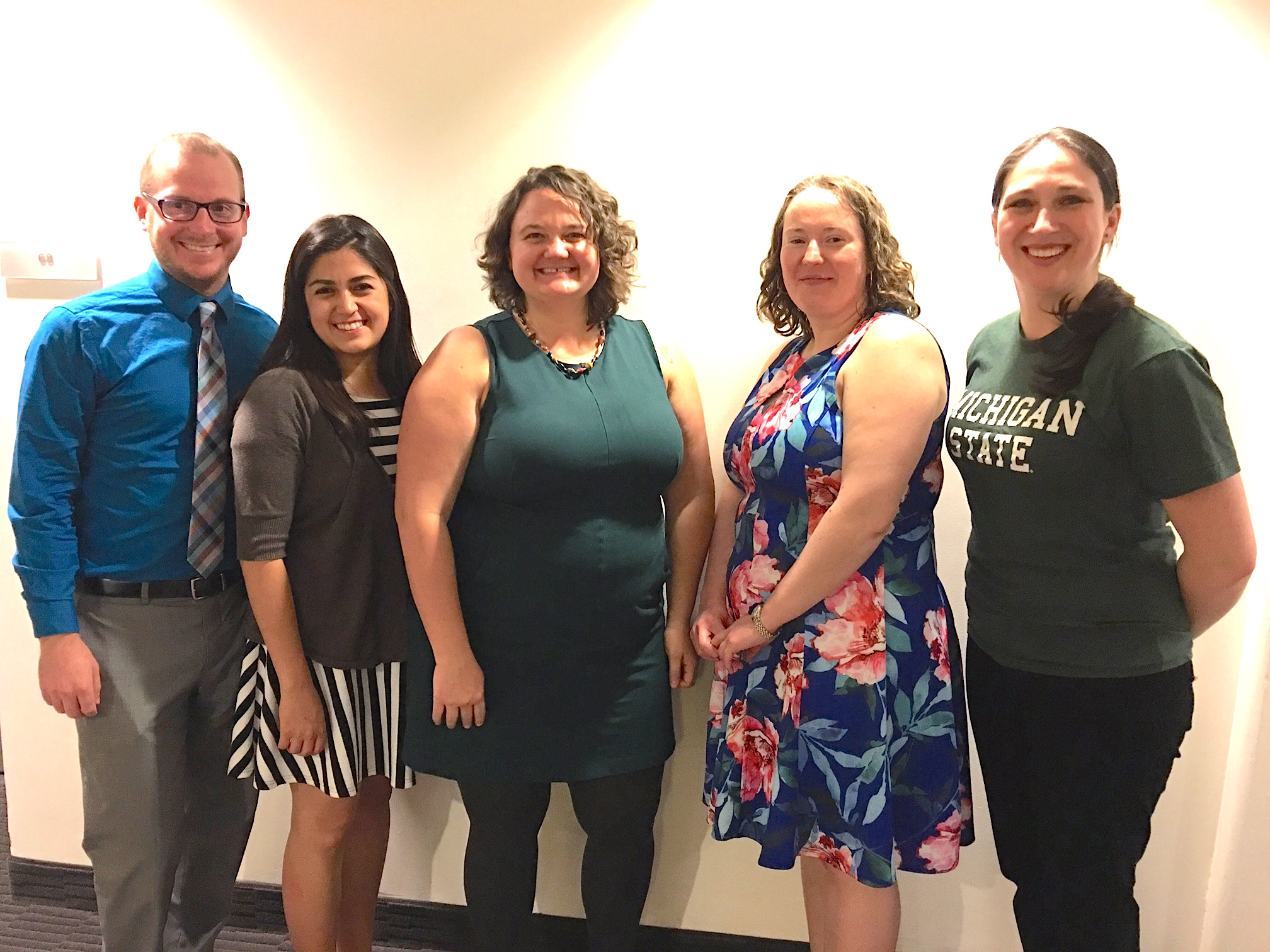 From L to R: Jeff Craig, Lynette Guzman, Frances Harper, Joanne Philhower, Alex Musselman. Not pictured: Eryn Stehr.