Three PRIME students attend Study Abroad course in Israel
Kate Appenzeller, Durrell Jones, and Luke Tunstall experienced a two-week international course in STEM education during the middle of May in Israel, organized by the CREATE for STEM Institute at MSU. The 3-credit independent study course, Selected Topics in Teachers' Professional Learning, took place at the Weizmann Institute.
"For most mornings, we attended lectures led by faculty from the Create for STEM Institute and from the Weizmann Institute," Luke commented. "In the afternoons, we worked in small groups exploring specific professional development programs for practicing science and mathematics teachers."
Kate added, "Researchers shared work about active and informal learning environments and provided examples of science learning outdoors. In Rehovot, we visited the Clore Garden of Science to see interactive examples of science." She continued, "Then, while in Haifa, we participated in an active archeological dig where we found pieces of pottery from 1st Century BC to 3rd Century AD."
"This was an opportunity to get to know the research the many at the Weizmann Institute were conducting and how such could inform the current work we in the educational community do in a Western context," Durrell noted. "In fact, after talking about my research interests, the Israeli graduate student in my smaller research group and I plan to continue conversations in hopes of future collaborations and contributions to the mathematics education research community."
"Throughout the experience, history intertwined with science to provide a snapshot of the Israeli context," Kate commented. "Our rich discussions connected multiple domains – history, science, mathematics – while linking to professional learning of teachers in diverse contexts. We learned about unique opportunities available to teachers in Israel, such as investigating the science behind the indescribable feeling of floating in the Dead Sea or actively digging for artifacts that date back thousands of years. The knowledge shared during this experience extended beyond what I could read in a textbook."
While a lot of work occurred in the course during their visit, the group had some time for relaxation and to explore.
Luke shared, "On the one weekend we had together, we spent a day exploring Jerusalem and another day visiting the Dead Sea and the famous Masada National Park. Kate and I visited Egypt after the official portion to visit the Giza Pyramids outside of Cairo."
Durrell commented, "Before the course, I traveled Barcelona where I toured the old city and ate some amazing tapas. After the course, I explored more parts of Israel to talk with locals, found myself touring the Acropolis in Athens, Greece and then on to Cairo for a two day tour of the Egyptian Museum, Citadel of Salah Al-Din, Pyramids of Saqqara, the Great Pyramids of Gisa, and watching a light and sound show which displayed what the Sphinx would have looked like in full color."
Photos from the students appear below.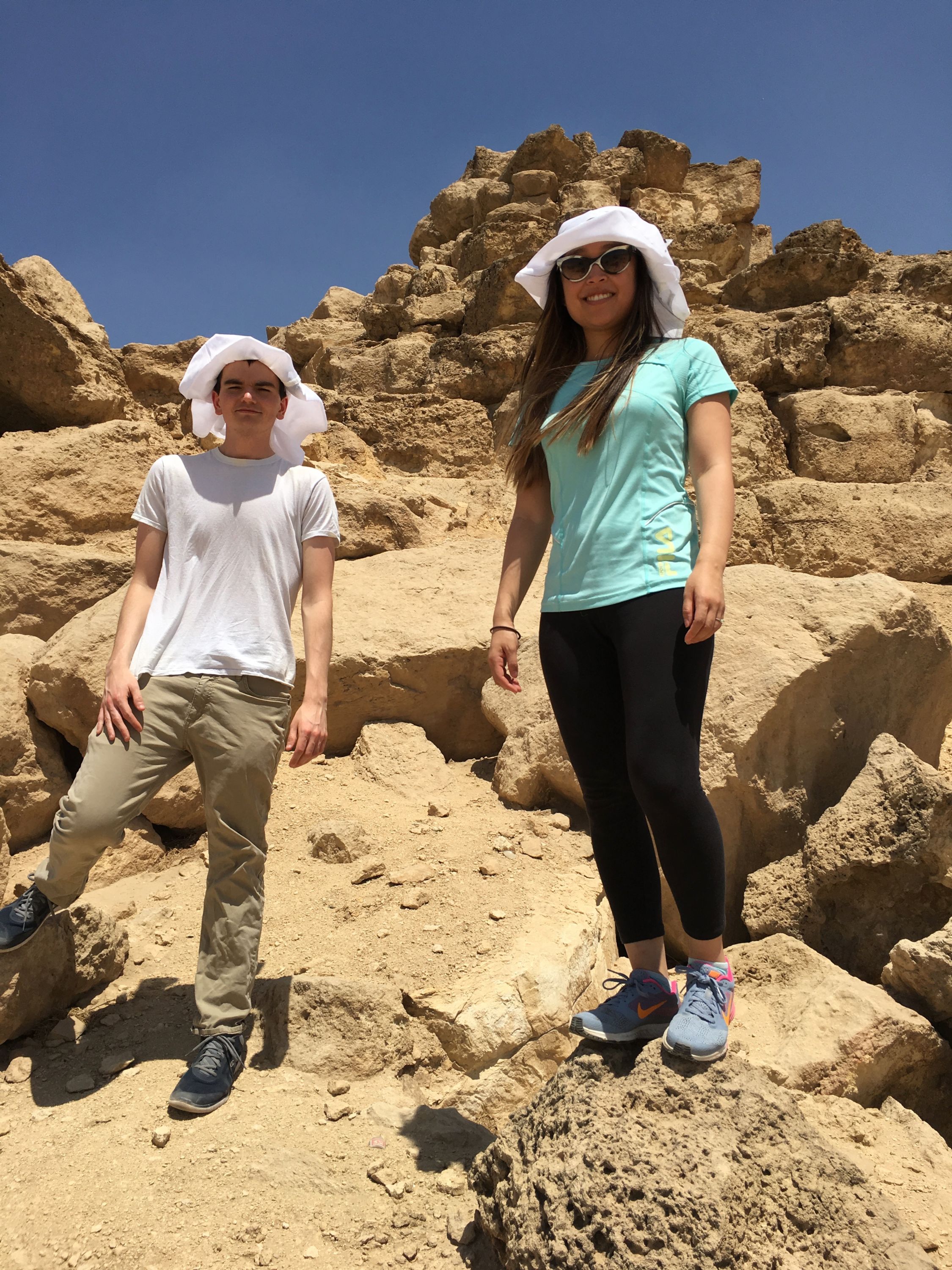 Luke and Kate at a pyramid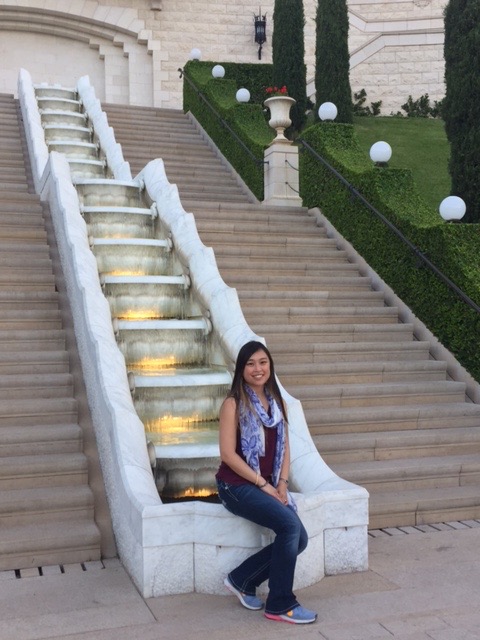 Kate in Israel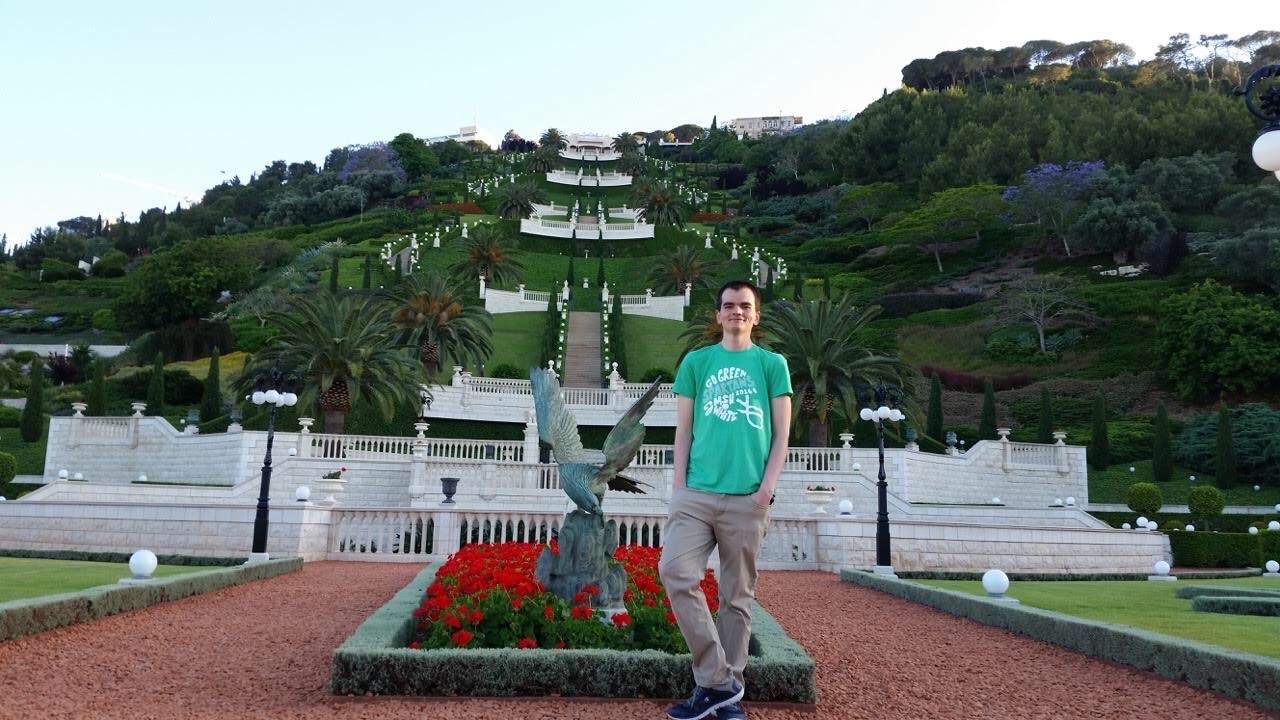 Luke at the Bahá'í Gardens in Haifa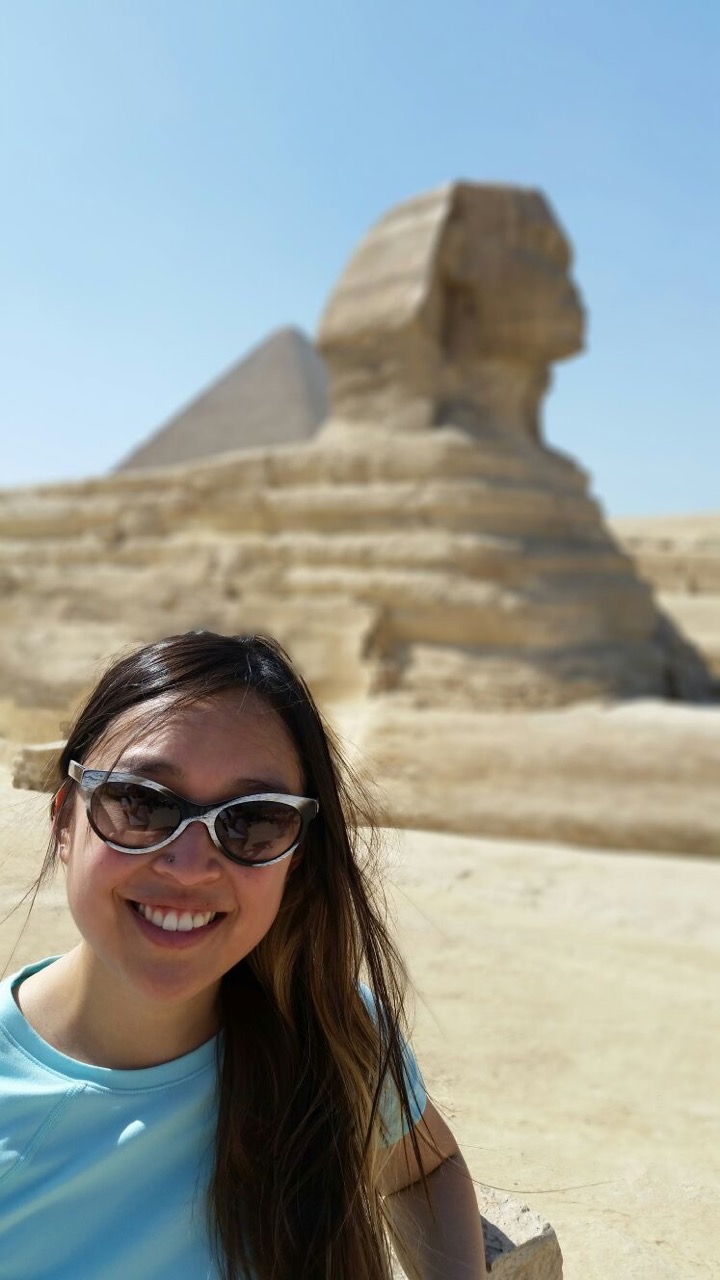 Kate at a pyramid