Tunstall Dissertation Defense, May 2nd
Release Date: Apr 26, 2019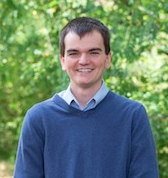 Samuel "Luke" Tunstall will be defending his dissertation, titled Numeracy Proxies and Practices: Studies in Approximations of the "Real" on Thursday, May 2, 2019 at 2:30 pm in 212 North Kedzie.

Tonya Bartell and Vince Melfi are his Dissertation Co-Directors. Other Guidance Committee members include Lynn Fendler and Beth Herbel-Eisenmann.

Faculty, students, and the general public are invited.