FAQs
Who do I contact for more information about the program?
Please contact the Assistant Director of PRIME, Lisa Keller, at kellerl@msu.edu. Feel free to contact the math ed faculty and graduate students as well.
---
I filled out the personal and academic statements on the MSU application, which I already submitted. Do I also need to complete the Statement of Professional Goals listed on your How to Apply site?
No. However, if you left those two items blank on your MSU application, please submit your Statement of Professional Goals using the questions listed in item 4 under How to Apply, on the Application Process page.
---
I am having problems with the Reference Letter system. What should I do?
Please contact Lisa Keller, at kellerl@msu.edu with specific details. If it is close to a deadline, you may have your recommenders submit their letters directly to Freda Cruél, our Academic Program Coordinator/Graduate Secretary, at bunt@msu.edu.
---
I am interested in a campus visit. Are there funds available to support a trip to MSU?
If you have submitted a complete application to the Mathematics Education Doctoral Program, there may be funds available for a campus visit. If you have not submitted an application, but either live close by or you will be in the area on a particular day and are interested in talking with faculty and graduate students, there also may be opportunities to visit MSU. Please contact Lisa Keller, at kellerl@msu.edu.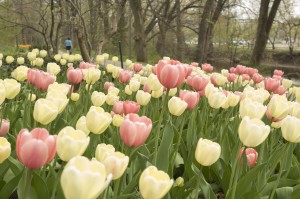 Mathematics Education Graduate Program
Beth Herbel-Eisenmann, Director of PRIME and Math Ed Doctoral Program
bhe@msu.edu
Lisa Keller, Assistant Director of PRIME
kellerl@msu.edu
Freda Cruél, Academic Program Coordinator/Grad Secretary
619 Red Cedar Road
C110 Wells Hall
Michigan State University
East Lansing, MI 48824
(517) 432-1490
bunt@msu.edu